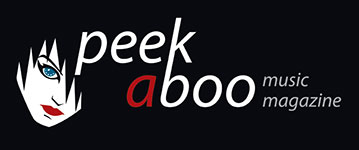 like this news item
---
---
German electronic project Architect released a video this week for "Immaterial", one of the new tracks from Mine, the project's sixth full-length. "Immaterial" features the vocal contributions of Emese Arvai-Illes, the Hungarian vocalist from Black Nail Cabaret and is the first single from the album. The video features images of a woman's face in a slow-paced, collage-like sequence.
Architect's sixth full length album Mine constitutes an appreciable shift in direction compared to his previous works by adding compositional and instrumental innovations brand new to this project. Supported by well-respected artists such as Ben Lukas Boysen a.k.a. Hecq, guitarist and cellist Felix Gerlach, Dejan Samardzic (dsx), legendary producer, engineer and remixer Paul Kendall (Depeche Mode, Nitzer Ebb, Erasure, Recoil), Canadian musician and sound designer Comaduster and Hungarian vocalist Emese Arvai-Illes (Black Nail Cabaret), Architect marches to no one's beat but his own, expanding ambitious electronica with comprehensive down-tempo song structures. Moderate yet decisive beats and precise keyboard and string arrangements build the foundation for Emese's exceptional voice, transmitting suspense, depth and sinister beauty with perfectly fitting lyrics.
Mine will be released on double-vinyl on Toronto-based Artoffact Records on October 15th in both black and limited white editions.
Architect is a unique hybrid of IDM, electronica and smooth ambient soundscapes inexhaustibly explored by German musician Daniel Myer. Architect was created in 1998 and has since proven his mettle on a multitude of releases and on countless acclaimed concerts worldwide.
In 2010, Alan Wilder (Recoil, Depeche Mode) discovered Architect and this led to Daniel performing as a support act for Recoil on several acclaimed shows in Europe and the United States.