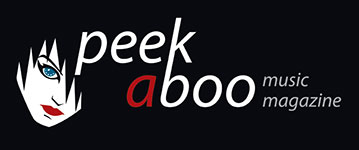 like this news item
---
---
If there is one thing the music scene in Iceland is known for, it's interesting collaborations and unexpected, often brilliant results. That may well be an understatement for the new split 7" collaboration between two Icelandic acts that defy categorization: Sólstafir and Legend. The split 7" finds each band covering a track from the other band, in a mixture of post-metal, rock, and dark-pop that is hard to categorize.
Sólstafir, whom AllMusic referred to once as "Robert Smith playing Krautrock in a fjord," does a long, post-metal version of one of Legend's best tracks: Runaway Train. The result is a haunting mixture of rock, pop, and post-everything angst that high-lights singer Addi Tryggvason's unmistakably unique vocal talents.
Legend does their own version of the Sólstafir mega-hit Fjara, on which frontman Krummi Bjorgvins (also of Minus fame) sings beautifully. Choosing to do Fjara was perhaps ballsy, but Legend pulls it off with flare, making the rock anthem into a dark-pop number worthy of Depeche Mode or The Mission.
The 7" vinyl features an exclusive photo by Icelandic artist Iris Sigurdardottir with the band-members lined up in a black room, side-by-side. The cover premiered exclusively on Terrorizer Magazine's website last week. The vinyl is limited to 300 copies worldwide, half of which have already been sold: 140 black and two mixed colour editions:
1. Crystal clear with silver (90 copies)
2. Crystal clear with little bit of mixed solid red (70 copies)
The two artists have often collaborated in the past. Halldor Bjornsson, Legend's keyboarder, played keyboards and assisted with production on Solstafir's 2011 album Svartir Sandar (which went to number 7 in Finland and number 1 in Iceland). The artists have also appeared on the same bill at many festivals, including Iceland Airwaves, Eistnaflug, and Reykjavik's 2012 Anti-Christmas Festival, where Legend's Krummi got on stage with Solstafir and aided with vocal duties.