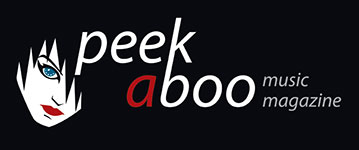 like this news item
---
---
One of the most talked-about Japanese cult films of all time makes its way onto blu-ray for the first time EVER with a brand new high definition transfer supervised by Shinya Tsukamoto!
Synopsis:
Goda (Shinya Tsukamoto) is a thirty-something documentary filmmaker. While his work may seem intriguing to some, his life is absolutely average - long hours at the office, drinks after work, an equally busy girlfriend, Kiriko, who he's been with for a decade. No surprises. No detours. No shocks. That is until he returns home one night to find police cars surrounding the entrance to his apartment building and he's told that Kiriko has committed suicide with a bullet to the head. With Japan having some of the strictest set of gun control laws Goda is left with not just the "why" of her suicide, but also the "how", "where" and "who". How did Kiriko get a gun? From where? And most importantly, from who? Goda goes on a quest into the gritty criminal underworld of Tokyo in order to answer these questions, and maybe inhabit the last days of Kiriko's life.
This movie is out on Blu-Ray & DVD from 30th December on.
Watch the trailer here!