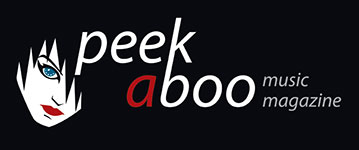 like this news item
---
Complete artwork and final tracklist of Snowy Red's Tribute '_ever Alive' unveiled
11th of March 2013, 23:05
---
Weyrd Records, the Belgian label of Weyrd Son, aka Michael Thiel (the son of Snowy Red Micky Mike), has unveiled the complete artwork of the much awaited Snowy Red tribute double album, "_ever Alive", which is due to be released in May. This wonderful tribute comes in an arty and classy deep black gatefold. The amazing cover photography is by Betsy Vanlangen, from New Jersey.

On this double album, released in vinyl format and in limited edition, Michael Thiel has selected a number of small alternative bands from all around the world, to show that the spirit of new-wave music is still very much "_ever alive"! The bands joined their forces to this project to form one of the most spectacular and adventurous lineup in the genre to shed new light on Snowy Red's highly original and inspiring dark synthpearls. The result is a new interpretation of 16 classics with a powerful new sound where tradition and innovation are meeting at the top.
The final tracklist is as follows:
Album No.1
BESTIAL MOUTHS - Never Alive
//TENSE// - Deep Desire
STRANGE POWERS - Sinkin' Down
SCORPION VIOLENTE - Euroshima (Wardance)
MUSHY - Baby Tonight
VIOLET TREMORS - It's So Good
MIRROR MIRROR - Nowhere
MEDDICINE - The Long Run
NOVE MURA - Breakdown
Album No.2
REVELATOR - Euroshima (Wardance)
ANIMAL BODIES - Lies in Your Eyes
NEWCLEAR WAVES - Blood Blood Blood
SAFYEE - Torpedo Good Luck
LED ER EST - A Picture
BRIGHT FUTURE - Breakdown
MARBURG - Nowhere
DEATHDAY - Don't Loose Control

The first song from the double album has been published on internet: it's "Nowhere", originally from Snowy Red's LP "The Right To Die" (1982), and it's covered by Marburg, the minimal wave/industrial band from Łódź, in Poland. It comes with a video of Łódź featuring "daily post industrial decay". Watch it below.
MARBURG - 'Nikąd (Nowhere)' excerpt from '_ever Alive - a tribute to Snowy Red' // Weyrd Son Records 2013 from Weyrd Son on Vimeo.