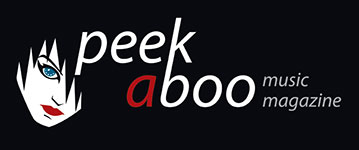 like this news item
---
EXCLUSIVE! Launch of the pre-orders of the SNOWY RED tribute album and interview of Weyrd Son
08th of May 2013, 18:27
---
This is an exclusivity for peek-a-boo! Tomorrow will see the launch of the pre-sale of the brand new compilation "_ever Alive, A Tribute to Snowy Red", a double album of covers of songs of the legendary band created by Micky Mike, this Belgian artist who passed away too soon, in 2009. This tribute album is causing quite a stir in the minimal wave scene, especially because of the incredible selection of bands and artists from around the world, who enthusiastically agreed to participate. We had the opportunity to meet Michael Thiel, aka Weyrd Son, the son of Micky Mike, who is releasing this tribute album, for an exclusive interview.
This wonderful tribute comes in an arty and super classy deep black gatefold. Available on vinyl only: 2x12" (180gr) GREY / hand-numbered limited edtion of 500. The 125 first orders will come with a free poster.
You can pre-order the double tribute album here. Do it now because there will only be 500 copies! The actual release is due at the end of May.
Tracklist:
LP1
Bestial Mouths - "Never Alive"
//TENSE// - "Deep Desire"
Strange Powers - "Sinkin' Down"
Scorpion Violente - "Euroshima (Wardance)"
Mushy - "Baby Tonight"
Violet Tremors - "It's So Good"
Mirror Mirror - "Nowhere"
Meddicine - "The Long Run"
Nové Můra feat. Jessy Champagne - "Breakdown"
LP2
Revelator feat. Freddy Ruppert - "Euroshima (Wardance)"
Animal Bodies - "Lies In Your Eyes"
Newclear Waves - "Blood Blood Blood"
Safyée - "Torpedo Good Luck"
Led Er Est - "A Picture"
Bright Future - "Breakdown"
Marburg - "Nowhere"
Deathday - "So Low"
Check the songs and video's which were already unveiled:
weyrdsonrecords.bigcartel.com/product/_ever-alive-a-tribute-to-snowy-red