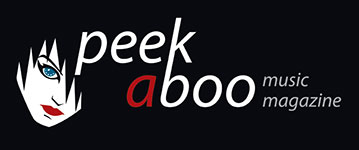 like this news item
---
---
Moddi is Pål Moddi Knutsen. I am 26 years and come from the island of Senja in Norway. His debut album Floriography was released in 2010 and was nominated for two Norwegian Grammies. The same year he got a scholarship from the Norwegian pop group A-ha to spread the music around the world. After 250 concerts and two years of touring he took a break from touring while writing the new album.
Set the House on Fire is his second album, although he never really intended to make another. After his first, Floriography, he felt completely drained. Even more the two hundred and fifty concerts had worn the melodies out. Every day of touring was a routine. He was tired.
Moddi took a break – a long one. Between the trees of Telemark, as far away from both the continent and the sea as he could get, he found peace of mind. And with that the music he came back again. In the basement of the dorm he found a shower made out of concrete with a galactic sound. He made his first song in over two years there. He had to learn how to write again. Slowly, almost imperceptible, the melodies came floating, one by one. He scribbled the pages of his diary black. Every place, every day, every thought got its own song. And the songs kept growing: The last one was finished just the day before the recording started.
When he made Floriography everything was planned in detail. This time he had no idea about where he was going. Often he had to start anew, set fire to what he had built. Some songs needed care and silence, some needed play and laughter into the early hours. The band recorded Silhouette on their own – it was'nt even supposed to be on the album – while he was sleeping on the first floor, completely worn out.
From London came Kari Kamrud Jahnsen of Farao to sing on Run to the Water. The other voice (that which is not mine) on Silhouette belongs to Einar Stray. Everywhere producer Hasse Rosbach has scattered the sounds from his magical boxes and thingies. Together with them, and with many more, Set the House on Fire grew to be what it is: An album that first and foremost is about having the courage to find new ways. Moddi thanks you for listening!
Dates from Moddi in Belgium:
13/04 Genk, C-Mine
14/04 Brussels, Botanique