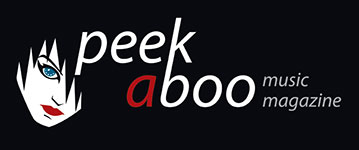 like this news item
---
---
Founded in 2006 in Stockholm and named after an underrated b-side by The Cure, The Exploding Boy is a four-piece post-punk act who recently signed a worldwide record deal with Germany's Drakkar Entertainment (Haggard, The Sorrow, Emil Bulls).
Picked up for release by Toronto's Artoffact Records in North America, The Exploding Boy's fourth album (appropriately entitled Four) is supported by a Johan Edlund (Tiamat)-produced video for Dark City Pt. II, the album's first single. A second single for Street Cliche was released on iTunes on October 8th. The album's ten tracks present a fresh array of influences, from classics like The Cure, Sisters Of Mercy, Joy Division and Bauhaus to newer bands like Placebo and Editors.
The foursome has toured extensively in Europe, played some of the biggest European festivals (Wave-Gotik-Treffen, Blackfield, Nordstern, Summer Darkness), and their first North American show was last year on New Year's Eve in Times Square.
The Exploding Boy will release Four on CD and digital on Artoffact Records on November 5th.