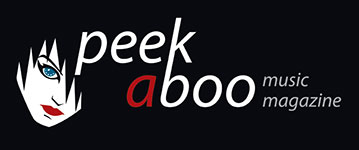 like this news item
---
---
Yes, one of our favourite reissue label is Onderstroom Records. No wonder, when you see their beautiful vinyl releases of Twilight Ritual, Snowy Red, De Brassers, Siglo XX and many other legens. From september you can add two more on that list:
De Brassers - Live in 1982 (Doornroosje in Nijmegen) (300 copies)
A1 Rise & Fall
A2 Pijn
A3 Last Time
A4 They Wanted Us Away
A5 Instrumental
B1 Sick In Your Mind
B2 The Scream
B3 En Toen Was Er Niets Meer
B4 Shadowplay
Company Of State - Dance Remotion (500 copies)
A1 Dark
A2 Discipline
A3 Dance Remotion
A4 Here As I Am
A5 Koud Beeld
A6 Obligation Exempt
B1 City
B2 Street
B3 Violence
B4 Breakdown
The first four are from their first, self released 7"single, the others are unreleased tracks.
So definitely something to look forward to!