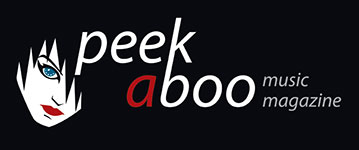 like this news item
---
---
Gaudete' is directed by Martin Menuier, whose credits include James & The Giant Peach and Coraline, and Tonya Hurley, the author and director best known for the book series ghostgirl and The Blessed. The dark and beautiful stop motion animation clip sees two mysterious monks travelling through an icy ruin and the video follows the album trailer, which features Erasure's version of 'Silent Night'.
The album will be released on CD and as a Limited Edition Deluxe Christmas Box Set. The box set includes 3 CDs plus an exclusive festive tree bauble, desktop calendar, postcards and a Christmas card signed by Vince and Andy with much more to be announced.
Produced by Erasure, Gareth Jones and Richard X, Snow Globe is a collection of original compositions and seasonal classics, and follows 2011's album, Tomorrow's World.
When the 28-year-old songwriting partnership that is Erasure met up in Vince Clarke's Brooklyn studio to start work on the new album, they both approached the familiarity with a little nervousness. Soon enough, the telepathic, connective and alchemical magic of songwriting fired both their imaginations once again.
In Erasure, they both say, they have the ability to do what the other cannot in facilitating a fleshed-out musical vision. 'I told Vince I wanted the music to sound like shards of ice or snowflakes falling'. Vince paired all the music of songs he worried might be over-familiar back to their route chord and fleshed nothing out, with carefully aggregated synthetic punctuation points, making a spare, brittle noise that speaks of Erasure's incredible ability to move listeners from the simplest of places. 'It sounds quite odd,' says Vince, delighted at the leftfield result of what could've been such a mainstream pursuit. 'But always with us melody is at the heart of everything.'
Unlike the bells and whistles, glitter and tinsel sets that crowd the market come Christmas-time, Snow Globe is possessed of something more in the wistfully, strangely subdued celebratory mould of recent seasonal albums by Tracey Thorn and Kate Bush.
The award-winning songwriting duo of Vince Clarke and Andy Bell unleashed on the nation a succession of both influential and chart-topping pop anthems of the '80s, '90s through to today. Songs like 'A Little Respect', 'Sometimes', 'Victim Of Love', 'Ship Of Fools', 'Blue Savannah', 'Star', 'Chains Of Love', 'The Circus', 'Who Needs Love (Like That)', 'Love To Hate You', 'Drama!', "Always" and "Breathe," ensured a formidable presence on the singles charts complemented by five consecutive No 1 albums (including The Innocents, Wild! and Chorus) and the beginning of the worldwide Abba revival, 'Abba-esque'.
SNOW GLOBE TRACKLISTING
Bells Of Love (Isabelle's of Love)
Gaudete
Make It Wonderful
Sleep Quietly
Silent Night
Loving Man
The Christmas Song
Bleak Midwinter
Blood On The Snow
There'll Be No Tomorrow
Midnight Clear
White Christmas
Silver Bells
The new album, Snow Globe, will be released on 11 November 2013.