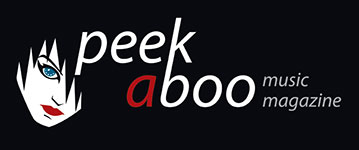 like this news item
---
---
Poupée Mécanique is the second digital single taken from Happiness Project album 9th Heaven. This 5-track EP includes two remixes of Poupée Mécanique by Klass Kid and 360°, an alternative version of the album track Flesh And Bones, a Foretaste reworked version of Balloons And Zeppelin and a brand new mix of Heights by Neutral Lies. The clip proposes a twisted and memorable journey within the mind of a Poupée Mécanique.

The trio confirms its international renown by granting a two-page interview to the Italian magazine Ritual # 52 and a presence on the new Zillo CD sampler with their new single Poupée Mécanique.

Reminder: the CD album 9th Heaven is now also available on most digital platform and can also be discovered on streaming platforms like Spotify or Deezer.