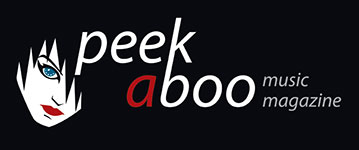 like this news item
---
---
Artoffact Records will release recently-discovered Rational Youth live recordings from 1983 containing complete shows from Winnipeg and Ottawa. Included in the material are live versions of tracks which were never recorded or released. The recordings were found, along with other rare demos, out-takes, and remixes, in a band member's basement, and over three hours of rare material will be released as part of a Rational Youth live + archives collection.
Rational Youth was as Montreal-based New Wave and Synth-pop artist whose Cold War Night Life was one of the most cherished releases of the 80s and one of Canada's best-selling albums when it was released on YUL Records in 1982. The group needs no introduction for fans of New Wave, especially the unique brand of New Wave that came out of Canada in the early-80s. Indeed, culture magazine The Walrus recently called Dancing on the Berlin Wall one of "the ten greatest Canadian synth-pop songs of all time."
In the mid-80s, bootleg tapes of RY's Winnipeg and Ottawa performances began circulating, and even found their way across the Atlantic where they were considered collector's items. Lost for many decades, the original recordings were recently discovered, cleaned, and remastered, and now Artoffact Records presents the definitive Rational Youth 80s live experience thirty years later. This is RY in their truest, rawest form, fresh off international success, young, eager, and unique, and playing to college audiences that ate it up. The collection features all the RY hits and includes several tracks that were never recorded by the band.
As part of the promotion for Live 1983, Rational Youth has reformed as a 5-piece live act and have already confirmed two shows in Sweden in 2014. Reunion shows in Toronto, Montreal, as well as in Norway and Germany are also in the works. Rational Youth members Tracy Howe and Kevin Komoda also recently played NXNE with their re-formed punk band, The Normals.
Rational Youth will release Live 1983 + Magic Box as a 3CD set on Artoffact Records on November 5th.