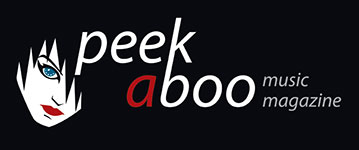 like this news item
---
---
20th Century Fox Benelux has revealed their upcoming titles. Here's the list.
VIKINGS, SEASON 1
(Released on 23th April 2014, on both DVD and Blu-ray)
Tv-series: drama, action
Director: Rick Jacobson
Cast: Travis Fimmel, Katheryn Winnick, Clive Standen
Synopsis :
Vikings follows the adventures of Ragnar Lothbrok: the greatest hero of his age. The series tells the saga of Ragnar's band of Viking brothers and his family as he rises to become King of the Viking tribes. As well as being a fearless warrior, Ragnar embodies the Norse traditions of devotion to the gods: legend has it that he was a direct descendant of Odin, the god of war and warriors.
THE SECRET LIFE OF WALTER MITTY
(Released on 30th April 2014, on both DVD and Blu-ray)
Genre: Drama
Director: Ben Stiller
Cast: Ben Stiller, Kirsten Wiig, Jon Daly
Synopsis:
A day-dreamer escapes his anonymous life by disappearing into a world of fantasies filled with heroism, romance and action. When his job along with that of his co-worker are threatened, he takes action in the real world embarking on a global journey that turns into an adventure more extraordinary than anything he could have ever imagined.
BAGGAGE CLAIM
(Released on 21st May 2014 on DVD)
Genre: Comedy
Director: David E. Talbert
Cast: Paula Patton, Taye Diggs, Jill Scott
Synopsis:
Pledging to keep herself from being the oldest and the only woman in her entire family never to wed, Montana embarks on a thirty-day, thirty-thousand-mile expedition to charm a potential suitor into becoming her fiancé.
ENOUGH SAID
(Released on 21st May 2014 on DVD)
Genre: Drama
Director: Nicole Holofcener
Cast: Julia Louis-Dreyfus, James Gandolfini, Catherine Keener
Synopsis:
A divorced woman who decides to pursue the man she's interested in learns he's her new friend's ex-husband.
THE WAY WAY BACK
(Released on 21st May 2014 on DVD)
Genre: Drama
Director: Nat Faxon, Jim Rash
Cast: Steve Carell, Toni Collette, Allison Janney
Synopsis:
Shy 14-year-old Duncan goes on summer vacation with his mother, her overbearing boyfriend, and her boyfriend's daughter. Having a rough time fitting in, Duncan finds an unexpected friend in Owen, manager of the Water Wizz water park.
DEVIL'S DUE
(Released on 4th June 2014 on DVD)
Genre: Horror
Director: Matt Bettinelli-Olpin, Tyler Gillett
Cast: Allison Miller, Zach Gilford, Sam Anderson
Synopsis:
After a mysterious, lost night on their honeymoon, a newlywed couple finds themselves dealing with an earlier-than-planned pregnancy. While recording everything for posterity, the husband begins to notice odd behavior in his wife that they initially write off to nerves, but, as the months pass, it becomes evident that the dark changes to her body and mind have a much more sinister origin.
DRAGONS: RIDERS OF BERK
(Released on 9th April 2014 on DVD)
Genre: Tv-series, animation
Regisseur: Anthony Bell
Cast: Boyan van der Heijden, Bert Simhoffer, Eva Hetharia, Jop Joris, Huub Dikstaal
Synopsis:
The further adventures of Hiccup and his friends on the Island of Berk.