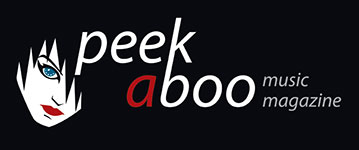 like this news item
---
---
20th Century Fox announces us that they will release The Book Thief on 23rd July on Blu-ray and DVD.
Director:Brian Percival
Stars:Sophie Nélisse, Geoffrey Rush, Emily Watson
In 1938, the young girl Liesel Meminger is traveling by train with her mother and her younger brother when he dies. Her mother buries the boy in a cemetery by the tracks and Liesel picks up a book, "The Gravediggers Handbook", which was left on the grave of her brother and brings it with her. Liesel is delivered to a foster family in a small town and later she learns that her mother left her because she is a communist. Her stepmother, Rosa Hubermann, is a rude but caring woman and her stepfather, Hans Hubermann, is a simple kind-hearted man. Liesel befriends her next door neighbor, the boy Rudy Steiner, and they go together to the school. When Hans discovers that Liesel cannot read, he teaches her using her book and Liesel becomes an obsessed reader. During a Nazi speech where the locals are forced to burn books in a bonfire, Liesel recovers one book for her and the Major's wife Ilsa Hermann witnesses her action. Meanwhile Hans hides the Jewish Max Vandenburg, who is the son of a...
DUTCH VERSION:
20th Century Fox verwittigt ons dat The Book Thief vanaf 23 juli op Blu-ray en DVD verkrijgbaar is.
Nu al beschikbaar op DHD

Het inspirerende verhaal THE BOOK THIEF wordt op 23 juli uitgebracht door 20th Century Fox Home Entertainment op Blu-ray en DVD, en is nu al verkrijgbaar op DHD. THE BOOK THIEF is gebaseerd op de internationale bestseller van Markus Zusak en vertelt een buitengewoon verhaal over de hoop en kracht van woorden en verbeelding door de ogen van een jong meisje. Een film die zich afspeelt tijdens de Tweede Wereldoorlog, maar door zijn unieke invalshoek geen oorlogsfilm pur sang is.

Synopsis
De verfilming van de bestseller THE BOOK THIEF vertelt het ontroerende verhaal van het bijzondere meisje Liesel (Sophie Nélisse). Wanneer haar moeder tijdens de Tweede Wereldoorlog niet meer voor haar kan zorgen, wordt Liesel geadopteerd door een Duits echtpaar (Geoffrey Rush, Emily Watson). Liesel kan aanvankelijk niet lezen, maar haar adoptievader geeft haar les en ze ontwikkelt een passie voor boeken. Liesel is ontzettend leergierig en zet alles op alles om te leren lezen. Ze vindt een vriend in de Joodse Max (Ben Schnetzer), die onderduikt in het huis van haar adoptieouders. Terwijl de situatie om hen heen met de dag slechter wordt, bieden woorden en fantasie een uitweg om te ontsnappen aan de werkelijkheid.
Cast
De Downtown Abbey-regisseur Brian Percival heeft een indrukwekkende cast samengesteld. De hoofdrol van het jonge meisje Liesel wordt vertolkt door de veelbelovende opkomende actrice Sophie Nélisse. THE BOOK THIEF is Nélisse haar tweede film, ze zette in 2011 een buitengewone vertolking neer als Alice L'Écuyer in Monsieur Lazhar en ontving hiervoor zelfs een Genie award. De pleegouders van Liesel worden gespeeld door Geoffrey Rush ( Pirates of the Caribbean ) en Emily Watson (War Horse). Door hun gevestigde carrière en internationale uitstraling zorgen zij er samen voor dat de chemie van het scherm spat.
Blu-ray
Benieuwd naar nog nooit eerder vertoonde scènes uit de film? De exclusieve specials op de Blu-ray bieden je deze mogelijkheid. Daarnaast kun je op de Blu-ray versie van THE BOOK THIEF gelijk even een kijkje nemen achter de schermen.
DVD
Ook de DVD van THE BOOK THIEF bevat een aantal leuke extra's, waaronder de bioscooptrailer en verwijderde scènes uit de film.
Digital HD
De Digital HD versie van THE BOOK THIEF is nu al verkrijgbaar via de Apple iTunes Store. Digital HD biedt snelheid, gemak en de beste kwaliteit op digitaal gebied.