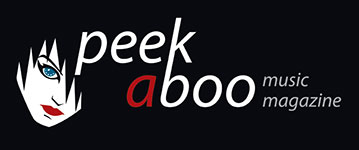 like this news item
---
---
Discover the new , exciting series SLEEPY HOLLOW. The series is inspired by the classic The Legend of Sleepy Hollow by Washington Irving. SLEEPY HOLLOW contains all the ingredients to make it to an unexpected success as already indicated in the US release. The first season of SLEEPY HOLLOW is from December 10 on Blu -ray and DVD.
Season One deals with Ichabod Crane finding himself taken from his life as captain in the Revolutionary War, to the 21st Century. Waking up in the town of Sleepy Hollow, he joins forces with the local Sheriff's Department, teaming up with lieutenant Abbie Mills, working under captain Frank Irving. Ichabod soon comes to understand that he has been taken from his time by his wife Katrina - a witch now stuck between life and death - in order to prevent the Apocalypse.
---
Ontdek de nieuwe, spannende en tegelijkertijd geestige serie, SLEEPY HOLLOW. De serie is geïnspireerd op de klassieker The Legend of Sleepy Hollow van Washington Irving. Omkomen in 1781 en uit het graf rijzen in 2013: in deze serie vol mysterie is alles mogelijk. Van subtiele en minder subtiele knipogen, over aandoenlijke ontdekkingen van een tijdreiziger in het Starbucks tijdperk tot no-nonsense uitspraken en betoverende zoektochten, SLEEPY HOLLOW bevat alle ingrediënten om het te schoppen tot een onverhoopt succes zoals reeds bleek bij de Amerikaanse release. Het eerste seizoen van SLEEPY HOLLOW is vanaf 10 december verkrijgbaar op Blu-ray en DVD.
Synopsis
Deze spannende, grappige serie van de schrijvers van Star Trek (2009) en Transformers (2007) is gebaseerd op de bovennatuurlijke klassieker van Washington Irving. Ichabod Crane (Tom Mison), een Britse soldaat die stierf tijdens de Amerikaanse Revolutie, komt in het gsm-tijdperk opnieuw tot leven in New York – net als de kwaadaardige Headless Horseman, die de mensheid wil uitroeien! Samen met een pittige politie-inspecteur (Nicole Beharie) wil Crane de duistere krachten vernietigen en zo de Apocalyps tegenhouden. Haal het eerste seizoen van SLEEPY HOLLOW in huis en geniet van heel wat bonusmateriaal waaronder commentaren, verwijderde scènes en veel meer!
Regisseur Alex Kurtzman heeft de bovennatuurlijke wereld van Washington Irving nieuw leven in geblazen. Tom Mison (Dead Cat) speelt Ichabod Crane die als spion werkte tijdens de Amerikaanse Onafhankelijkheidsoorlog. Nicole Berharie (Law & Order: Special Victims Unit) neemt de rol van luitenant Abbie Mils op zich, een politieagente in het mysterieuze stadje Sleepy Hollow. Haar directe chef, Captain Frank Irving, wordt gespeeld door Orlando Jones (CSI: Miami). Katia Winter (Dexter) vertolkt de rol van Kathrina Crane, de vrouw van Ichabods.
DVD
De extra's die je krijgt bij de DVD geven je een exclusief kijkje in de wereld van mysterie en mythologie. Verwijderde scènes, bloopers en audiocommentaar geven je de mogelijkheid om nog langer te genieten van SLEEPY HOLLOW.
Blu-ray
De extra's op de Blu-ray zijn eindeloos. Los de mysteries op van Sleepy Hollow, bekijk de corbin dossiers en verwijderde scènes. Ook de bloopers zijn natuurlijk onmisbaar.