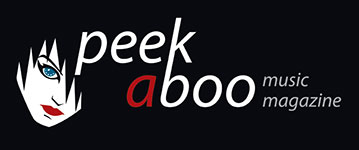 like this news item
---
---
DEVIL'S DUE is a story about a Young couple that got terrorized by mysterios events. The movie is out on 4th June on Blu-ray and DVD by 20th Century Fox Home Entertainment and is now already available on Digital HD.
Synopsis:
After a mysterious, lost night on their honeymoon, a newlywed couple finds themselves dealing with an earlier-than-planned pregnancy. While recording everything for posterity, the husband begins to notice odd behavior in his wife that they initially write off to nerves, but, as the months pass, it becomes evident that the dark changes to her body and mind have a much more sinister origin.
Directors:Matt Bettinelli-Olpin, Tyler Gillett
Stars:Allison Miller, Zach Gilford, Sam Anderson
DUTCH VERSION
DEVIL'S DUE is het huiveringwekkende verhaal over een jong koppel wiens huwelijk geteisterd wordt door mysterieuze gebeurtenissen. Deze angstaanjagende horrorfilm wordt op 4 juni uitgebracht op Blu-ray en DVD door 20th Century Fox Home Entertainment en is nu al beschikbaar op Digital HD.
Synopsis:
Na een mysterieuze nacht op haar huwelijksreis wordt Samantha, veel eerder dan gepland, zwanger. Haar man Zach filmt de hele zwangerschap en merkt dat zijn vrouw zich heel vreemd gedraagt. Al snel wordt duidelijk dat de oorzaak van de veranderingen in Samantha's lichaam veel duisterder zijn dan aanvankelijk gedacht werd.
Cast
Deze nieuwste angstaanjagende horrorfilm is geregisseerd door Matt Bettinelli-Olpin en Tyler Gillet. De zwangere Samantha wordt gespeeld door Allison Miller, onder meer bekend van 17 Again. Zach Gilford (Friday Night Lights en The Last Stand) vertolkt de rol van echtgenoot Zach. Sam Anderson, bekend van Lost en Forrest Gump, speelt pastoor Thomas.
Blu-ray
Voor wie zijn vrienden ook zonder deze spannende film graag bang ziet worden, bieden de extra's van de Blu-ray de perfecte mogelijkheid. De special features laten je namelijk zien hoe je je vrienden de stuipen op het lijf kunt jagen en hoe dit hilarisch kan mislukken. Ook word je meegenomen in het fotoalbum van de regisseur, inclusief audiocommentaar.
DVD
De DVD van DEVIL'S DUE is naast de bioscooptrailer ook uitgebreid met verwijderde scènes die je tijdens de film niet te zien krijgt.
Digital HD
De Digital HD versie van DEVIL'S DUE is nu al verkrijgbaar via de Apple iTunes Store. Digital HD biedt snelheid, gemak en de beste kwaliteit op digital gebied.