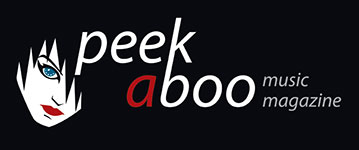 like this news item
---
---
Stockholm-based VALHALL is the creative outlet for two secretive electronic musicians who prefer to leave their identities unrevealed. The duo composes haunting, epic pieces with broad brush-strokes, influenced by witch house, neofolk, and industrial. Formed in 2012, the project was quickly tapped by Finland's Kuudes Aisti festival, where VALHALL shared the bill with The Haxan Cloak, Lydia Lunch, Light Asylum and many others, before taking the stage at 3 AM to a stunned crowd.
The debut CD for Artoffact Records, Leaning on Shadows, takes the project to new places. It is at once haunting and ominous, but also shines with an unexpected whiteness. It is in fact, a thing of beauty.
The limited fan version available exclusively from Storming the Base comes with a bonus cassette, entitled simply Shadows. The cassette contains two long semi-ambient pieces which rework elements of the album, as well as lyrics, poetry, and conversations related to the music on Leaning on Shadows. It is in many way a musical Shadow of the more complete work.