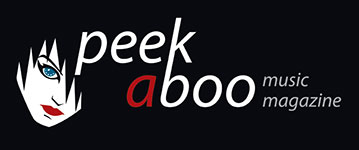 like this news item
---
AU REVOIR SIMONE announce European live dates and share new video for 'More Than'
06th of May 2014, 13:18
---
Following a sold-out show at The Garage in February, Au Revoir Simone will return to London on 21st June for a performance at the Electric Ballroom as part of the Camden Crawl. The show will be in the middle of a string of European dates:
17th June - La Gaîté lyrique , Paris
18th June - Magnolia Summerstage, Milan
19th June - Bolognetti, Bologna
20th June - Villa Aperta 2014, Rome
21st June - Camden Crawl @ Electric Ballroom, London
11th July - Optimus Alive, Lisbon
12th July - Les Ardentes Festival, Liege

The band have also shared the video for their single 'More Than', which captures their own footage from recent tours around the world. They've said of the video:
"People are always asking us what being on tour is like and how it feels to get to travel to so many different countries and meet so many new people, so we thought that a great way to share our experience is by filming some of it and turning it into a video. This video is a collaboration of all the footage the three of us shot while on tour in Tokyo, Sweden, Switzerland, and London. We wanted to capture the frenetic pace of nightlife, the eclectic scenery of each venue, and all the fun people who show up every night and make our jobs so rewarding and awesome."

Their latest album 'Move in Spectrums' was produced by the band and Violens' Jorge Elbrecht and saw Au Revoir Simone – consisting of Heather D'Angelo, Erika Forster and Annie Hart – create some of the finest songs the band have recorded. Having each taken a break after touring their last album 'Still Night, Still Light', they individually started writing again. Eventually, they shared their creations with each other; the result produced the sort of excitement and magical chemistry that has always marked the friendship between these three ladies. They swiftly became engulfed in creating another record. 'Move in Spectrums' is an honest refraction of three lives weaving together in a thirst for life, sensation, truth and love.