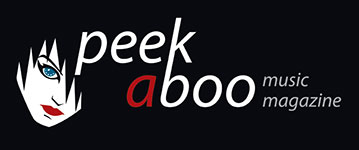 like this news item
---
---
Peter Broderick's European tour begins this Friday and runs throughout October.
Thursday 16 October – LEUVEN – STUK
Thursday 23 October – 15h00! - GENT – Paard Van Troje (solo acoustic)
Thursday 23 October – 20h00 – GENT – Democrazy/Charlatan
(Colours Of The Night) Satellite is the American's first song-based release in two years, during which the singer-songwriter-composer-multi-instrumentalist and serial collaborator was struck down by a debilitating illness that forced him to re-evaluate his life. It meant a scaled-back workload and moving from his Berlin home back to his home state of Oregon. Thankfully, after a period of rehabilitation, he's now back on track.
'One of the record's main themes is how bad stuff can have a rejuvenating effect," says Broderick. The EP opens with 'Colours Of The Night (Satellite Version)', a sparkling, Afro-pop-tinged beauty that embodies the concept. "Night time is so monochromatic, but actually there are all these different shades of grey. I've often explored melancholic moods before, but this time I wanted a balance of darkness and light. I wouldn't feel so happy now without the struggle."
A rejuvenated Broderick began recording again. Back in Berlin, an alternate, dub-enhanced and expanded version of 'Colours of The Night' was created by best friend and collaborator Greg Haines. He also helped record the EP's closing track 'More And More (Mouth Trumpet Version)', with its beautiful and uncanny brass coda sung by what Broderick calls his, "fake trumpet voice."
'Take Me Back' - another exquisitely tender ballad – alongside 'Love Defines Me' and 'Colours Of The Night (Satellite Version)' - was recorded in Switzerland, as was Broderick's forthcoming album (which Bella Union will release in spring 2015). Friendships developed on tour led to an offer to record in Lucerne with producer-engineer Timo Keller and Broderick's first studio experience with a 'pick-up' band. This sense of a new phase in his life will continue when the same musicians will be his backing band on his European tour this autumn, which will help banish the memory of 2012's lost opportunities.
Despite its European origins, Broderick says (Colours Of The Night') Satellite was inspired by, "getting back in touch with my American-ness," after seven years living abroad. He name-checks Neil Young, Chet Baker and Arthur Russell as particular influences, which is America as it should be, a mix of folk, jazz, rock and rhythm that perfectly reflects Broderick's new music, which sounds like the cleanest bill of health that anyone could possibly hope for.