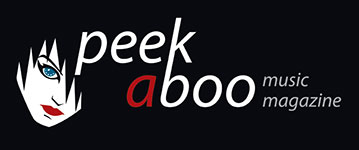 like this news item
---
---
Pop and electronic influenced rock band Epoche releases an EP. The fresh album entitled "Heroine" is available as of today on Spotify, iTunes Store and other digital streaming and download services. Soon to be available also in physical form.

The extended play disk consists of 4 tracks: "Noose", "Antimatter", "Void" and "Hope To Live Another Day". "Noose" was also released as a single in May this year and got warm feedback in Estonia and also abroad. "This EP marks the end of an era and the beginning of a new one for the band and also for me personally. These years have been very rock oriented and it's been a long learning process that needed to be finalised with a CD. Now it's time to move on and discover new soundscapes." says the bands singer.
"Heroine" EP was created under the name Epoche by the following musicians: guitarist Margus Kaare, bassist Hando Jaksi, singer Kai Anni, drummer Kristjan Oden and keyboardist Margus Tammela.