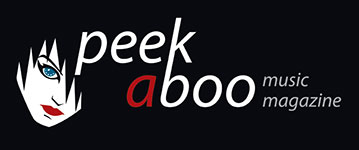 like this news item
---
---
From 18th September on Wild Bunch releases Everyday on both DVD and VOD.
Director: Michael Winterbottom
Writers: Laurence Coriat, Michael Winterbottom
Stars: Shirley Henderson, John Simm, Shaun Kirk
Over a period of five years Karen takes her four young children on the long and laborious journey to visit her husband Ian,imprisoned for an unspecified crime. Away from the jail life goes on as the kids get into a fight over a taunt about their father by another school-kid and Karen,feeling lonely,sleeps with Eddie from the pub where she works. Towards the end of his sentence Ian is given a day out to spend with the family and disaster almost strikes after an allegation of drug smuggling,but somehow the family will pull through
DUTCH VERSION
EVERYDAY
Vanaf 18 september op DVD en VOD
Regisseur: Michael Winterbottom
Cast: Shirley Henderson, John Simm
Taal: Engels
Ondertiteling: Nederlands
Genre: drama
Duur: 120 minuten
Synopsis
Karen en haar vier kinderen leven gescheiden van hun vader Ian. Hij zit in de gevangenis, dus aan haar de taak om hun kinderen zelfstandig groot te brengen. Over een periode van vijf jaar wordt er via de herhalingen en het ritme van elke dag onderzocht hoe een gezin een lange periode gescheiden van elkaar kan overleven. Wat voor impact hebben de veranderingen die ze meemaken terwijl ze opgroeien en ouder worden. Kunnen ze ooit weer het gezin worden dat ze waren of moeten ze die hoop laten varen.