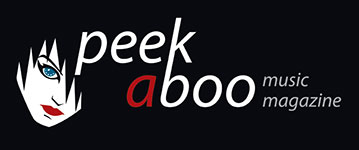 like this news item
---
---
From 10th December the most spectacular war between man and ape will happen!
Dawn of the Planet of the Apes brings memorable special effects to all living rooms on Blu-ray 3D , Blu-ray and DVD.
For the real fans : the limited Caesar's Primal Collection is the gift for the holidays
Get ready for the biggest clash between two worlds that you ever saw ! Twentieth Century Fox Home Entertainment brings you to the heart of the struggle between ape and man with Dawn of the Planet of the Apes.
A growing nation of genetically evolved apes led by Caesar is threatened by a band of human survivors of the devastating virus unleashed a decade earlier. They reach a fragile peace, but it proves short-lived, as both sides are brought to the brink of a war that will determine who will emerge as Earth's dominant species
---
Vanaf 10 december barst de meest spectaculaire oorlog tussen mens en aap pas echt los!
Dawn of the Planet of the Apes brengt onvergetelijke special effects naar alle woonkamers op 3D Blu-ray, Blu-ray en DVD.
Voor de echte fans: de limited Caesar's Primal Collection is hét cadeau voor de feestdagen
Maak je klaar voor de grootste clash tussen twee werelden die je ooit zag! Twentieth Century Fox Home Entertainment brengt je naar de kern van de strijd tussen aap en mens met Dawn of the Planet of the Apes. Met een omzet van meer dan 3 miljoen euro was het de grootste blockbuster in de Belgische cinemazalen afgelopen zomer. Deze mag je dus echt niet missen!
Synopsis
Gary Oldman, Andy Serkis, Jason Clarke en Keri Russel schitteren in het spectaculaire vervolg op Rise of the Planet of the Apes. Het is 2026, tien jaar nadat er een virus is uitgebroken dat een groot deel van de mensheid heeft uitgeroeid. De natie van genetisch gemanipuleerde apen onder leiding van Caesar (Andy Serkis) blijft groeien en wordt bedreigd door de groep mensen die het dodelijke virus hebben overleefd. Op het eerste zicht lijken ze in vrede met elkaar te leven, maar dit blijkt al snel van korte duur wanneer er een oorlog ontstaat die zal bepalen wie de heersende macht op de aarde zal zijn.
Cast
Onder leiding van regisseur Matt Reeves wordt de strijd tussen aap en mens weergegeven met prachtige special effects. Andy Serkis (The Hobbit) neemt de belangrijke rol van Caesar op zich, de leider aan de kant van de apen. Daarnaast zijn Gary Oldman (The Dark Knight), Jason Clarke (The Great Gatsby) en Keri Russel (The Americans) naast hem te zien in deze film. Zij hebben de rol opgenomen van de menselijke tegenspelers die de strijd niet opgeven.
Caesar's Primal Collection
Caesar's Primal Collection bevat alle 8 films uit de legendarische Planet of the Apes franchise van 1968 tot en met 2014 op Blu-ray, inclusief de nieuwste toevoeging: DAWN OF THE PLANET OF THE APES. Deze must-have collectie vol met actie, iconische scènes en vele extra's komt samen in een geweldig gedetailleerde replica van de buste van Caesar. Deze buste is ontworpen door niemand minder dan Weta, de Special Effects maatschappij die Caesar op het grote doek tot leven bracht.
Blu-ray
De extra's die de blu-ray te bieden heeft, lijken wel oneindig. Geniet nog wat langer van de film door de verwijderde scènes te kijken, leer te bewegen als een aap of bekijk hoe de special effects in de film zijn gemaakt. Met deze extra's weet je zeker dat je helemaal kunt opgaan in de wereld van Dawn of the Planet of the Apes.