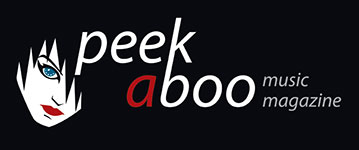 like this news item
---
---
Prophecy Productions are very happy to welcome Germ from Australia to its artist roster! Germ mastermind Tim Yatras (ex-Woods of Desolation, Austere and Grey Waters among others) signed a long-term contract with Prophecy, also encompassing re-issues of the entire Germ back catalogue.
While the idea for Germ was created over ten years ago, it wasn't until 2012 that the first releases surfaced, in the form of debut full length album "Wish", and follow up EP "Loss". After considerable praise for the combination of Depressive Black Metal and Electronic elements which spreads a unique 1980s pop and stadium rock vibe, Germ returned in 2013 with a new full length album, "Grief". Featuring Audrey Sylvain from Amesoeurs on guest vocals, this album fused the Germ sound as heard on the first two releases with Tim's more traditional Black Metal past. Tim plans to spend 2014 composing and recording material for what will become the third full length Germ album, and the first album to surface from the partnership with Prophecy Productions.
Tim Yatras: "I'm extremely excited about the new partnership between Germ and Prophecy Productions. I grew up listening to many of Prophecy's releases, from the 1990's all the way up to the present day, and to now be working with a label whose artists have been a huge part of shaping who I am as a musician today is an honor I can't even begin to describe!"