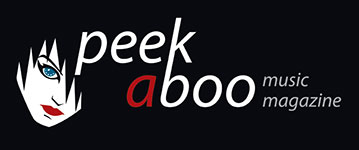 like this news item
---
---
From July 1, 2015 at the cinema
It is 2029. John Connor, the leader of the resistance , continues the war against the machines. During the attack in Los Angeles the fear of John begins to grow for the unknown future when TECOM spies reveal a new plot of SkyNet that it will attack on both fronts ; in both the past and the future and warfare will change forever.
Director: Alan Taylor
Cast: Emilia Clarke , Arnold Schwarzenegger, Jai Courtney , Jason Clarke
---
Vanaf 1 juli 2015 in de bioscoop
Het is 2029. John Connor, de leider van het verzet, gaat door met de oorlog tegen de machines. Tijdens de aanval in Los Angeles begint de angst van John voor de onbekende toekomst te groeien, wanneer TECOM spionnen een nieuw plot van SkyNet onthullen dat hem zal aanvallen op beide fronten; in zowel het verleden als de toekomst en wat de oorlogvoering voor altijd zal veranderen.
Regisseur: Alan Taylor
Cast: Emilia Clarke, Arnold Schwarzenegger, Jai Courtney, Jason Clarke