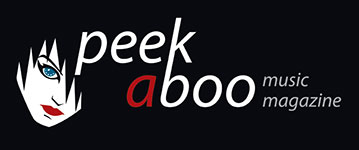 like this news item
---
---
Hundraåringen som klev ut genom fönstret och försvann or the 100 year old man who climbed out of the window and disappeared is out on both DVD and Blu-ray, from 21st August on at Wild Bunch.
Director: Felix Herngren
Writers: Felix Herngren (screenplay), Hans Ingemansson (screenplay)
Stars: Robert Gustafsson, Iwar Wiklander, David Wiberg
Based on the internationally best-selling novel by Jonas Jonasson, the unlikely story of a 100-year-old man who decides it's not too late to start over. For most people it would be the adventure of a lifetime, but Allan Karlsson's unexpected journey is not his first. For a century he's made the world uncertain, and now he is on the loose again.
Festivals & Awards: Berlijn International Film Festival – Berlinale Special
DUTCH VERSION:
DE 100-JARIGE MAN DIE UIT HET RAAM KLOM EN VERDWEEN is vanaf 21 augustus verkrijgbaar op DVD en blu-ray, via Wild Bunch.
De film is geregisseerd door Felix Herngren, met een hoofdrol voor Robert Gustafsson. DE 100-JARIGE MAN DIE UIT HET RAAM KLOM EN VERDWEEN is gebaseerd op de gelijknamige bestseller, waarvan in Nederland al meer dan 350.000 exemplaren zijn verkocht. Komende week staat het boek 175 weken in de Bestseller60. De film is wereldwijd een groot succes. In thuisland Zweden is het zelfs de best bezochte film ooit.
Synopsis:
Allan wordt honderd en dat wordt groots gevierd in het bejaardentehuis, maar de jarige krijgt het op zijn heupen en vertrekt kort voordat het feest losbarst. De tijd die hem rest kan hij beter besteden en hij klimt uit het raam en verdwijnt. Allan begint aan een roadtrip waarbij hij van het ene in het andere avontuur terecht komt. Tegelijkertijd passeren de memorabele momenten uit zijn leven én die van de twintigste-eeuwse geschiedenis de revue.
Regisseur: Felix Herngren
Cast: Robert Gustafsson, Iwar Wiklander, David Wiberg, Mia Skäringer, Kerry Shale, Alan Ford
Land van herkomst: Zweden
Taal: Zweeds
Ondertiteling: Nederlands, Frans
Genre: komedie, drama
Duur: 105 minuten
Festivals & Awards: Berlijn International Film Festival – Berlinale Special