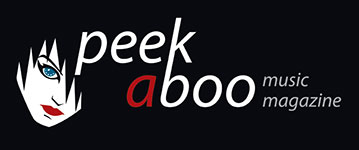 like this news item
---
---
Sacred Bones is pleased to announce the digital deluxe version of John Carpenter's 'Lost Themes' which includes exclusive remixes from the album composed by a handful of select producers at the forefront of modern electronic music.
The remixers include Zola Jesus with Dean Hurley, JG Thirlwell, Blanck Mass (Ben Power of Fuck Buttons), ohGr (Skinny Puppy), Silent Servant (Jealous God / Downwards) and Bill Kouligas (PAN label head) who all have put their creative spin on the original works.
Additionally, renegade auteur John Carpenter will make a rare New York appearance at BAM on Thursday, February 5 to discuss his legendary career and celebrate the release of his debut solo album, Lost Themes.
Boasting "one of the most consistent and coherent bodies of work in modern cinema" (Kent Jones, Film Comment), Carpenter injects B-movie genres—horror, sci-fi, action—with the bravura stylistic technique of classical Hollywood giants like Howard Hawks, John Ford, and Alfred Hitchcock, and composes the scores for nearly all of his films.
Carpenter will be joined by Brooke Gladstone, host of NPR's On the Media, for a wide-ranging discussion of his film and music. Hist first non-soundtrack work, Lost Themes will be released the week of the event on Sacred Bones Records. Additionally BAMcinématek will host a month long film retrospective of all of Carpenter's feature films from Feb. 6-22. Tickets go on sale December 18 for the talk and film retrospective
Lost Themes Digital Deluxe Tracklist:
1. Vortex
2. Obsidian
3. Fallen
4. Domain
5. Mystery
6. Abyss
7. Wraith
8. Purgatory
9. Night
10. Night (Zola Jesus & Dean Hurley remix)
11. Wraith (ohGr remix)
12. Vortex (Silent Servant Remix)
13. Fallen (Blanck Mass Remix)
14. Abyss (JG Thirlwell Remix)
15. Fallen (Bill Kouligas Remix)