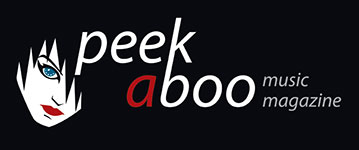 like this news item
---
---
Wild Bunch informs us that on 31st July they will release We are The Best from Lukas Moodysson who made Fucking Amal and Together.

Director:Lukas Moodysson
Stars:Mira Barkhammar, Mira Grosin, Liv LeMoyne

Synopsis:
Three girls in 1980s Stockholm decide to form a punk band -- despite not having any instruments and being told by everyone that punk is dead.
DUTCH VERSION:
Op 31 juli brengt Wild Bunch We Are The Best op dvd en VOD uit. We Are The Best is wederom een knap staaltje cinema van Lukas Moodysson die eerder Fucking Amal en Together bracht.
Met Mira Barkhammar, Mira Grosin en Liv LeMoyne
Synopsis:
Stockholm, 1982. Bobo, Klara and Hedvig zijn drie rebelse meisjes van twaalf en dertien jaar oud. Ze besluiten een punkband te vormen. Het kan ze niks schelen dat punk dood is en daarnaast moeten ze het zonder instrumenten doen.