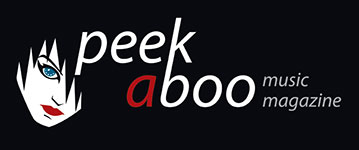 like this news item
---
---
Worship The Sun is an apt title for the second album from the LA-based group Allah-Las, the follow-up to their self-titled 2012 debut. Refining their fusion of West Coast pop, garage rock and roll, Latin percussion and electric folk, the Allah-Las' sound is steeped in the rich musical history of Los Angeles, drawing on the Beach Boys, Love and The Byrds. But it's delivered with a thoroughly modern touch, with songs that paint a portrait of LA today in all its glorious diversity.
While their debut album was shaped by time spent on the LA live circuit in its clubs and dive bars, Worship The Sun is more of a studio record. The band says, "We approached Worship The Sun more as an album, with the songs all built out of the same material and feelings. More of the songs on this record were written individually and then arranged collectively." Its sound is more experimental, too, with all four members of the band taking on lead vocals and playing a broader range of instruments, including piano, steel pedal guitar and vibraphone. The album was recorded in a few different locations around Los Angeles with Dan Horne, Nick Waterhouse and the band themselves on production duties.
Worship The Sun will be released on Innovative Leisure, the LA label also home to Nick Waterhouse and Hanni el Khatib.
Worship The Sun tracklisting:
De Vida Voz
Had It All
Artifact
Ferus Gallery
Recurring
Nothing To Hide
Buffalo Nickel
Follow You Down
501-415
Yemeni Jade
Worship The Sun
Better Than Mine
No Werewolf*
Every Girl*
* Please note that 'No Werewolf' and 'Every Girl' are CD and digital bonus tracks, and not included on the vinyl edition.