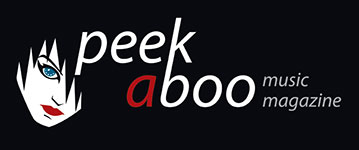 like this news item
---
---
As few other French bands born in the early 80's Guerre Froide has from the first note played into a post-punk / cold-wave style. Quickly the band knew how to impose its repetitive and hypnotic atmosphere, sometime aggressive, sometime mesmerizing, on which the sing comes layer lyrics full of both existentialist and poetic views, crossed by social or even political criticisms.
From the very start, for live performances, Guerre Froide choose to melt its minimalist musical universe with projections of slides or films.
Evolving from 4 to 5 members the band released a four track 7" few months before quitting after two years of life. "Demain Berlin" twenty-years-late hit, gave the band a worldwide recognition.
This ever growing fame lead two of the founding members to reanimate the band in April 2006, with the help of a new bass-player. Aim being to realize creating ambitions finally available through modern technologies, but always with the same style and musical motto of Guerre Froide.
Atmosphere gained in melancholy, means are even more sharp. An album making link between past and present, "Angoisses et divertissement" was released in May 2007. Guerre Froide has since played regularly on stage, including some festivals. A more ambitious second album "Abrutir les masses" was issued in May 2010, welcomed by many positive reviews.
Today Guerre Froide introduces its "Avant-dernière pensée". Ten tracks recorded in Studio du bras d'or in Boulogne, used amongst other by Clair Obscur.
A new album in metallic shades of grey, words and sounds clash, lucid and cold. Resignation is still not on today's schedule.
1- Les films de Garrel
2- Furieux
3- Aliénés
4- Zéro
5- Le Regard
6- L'innocence
7- Ce qui reste
8- Les fils de Cassandre
9- On n'ira pas sur Mars
10- Résignez-vous