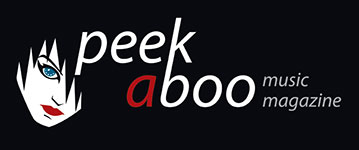 like this news item
---
---
Second Run DVD's new release this month is the Raya Martin's exquisite, award-winning 2009 Filipino feature Independencia.
Raya Martin is one of the most acclaimed young directors in contemporary cinema, and Independencia creates a lush metaphor that plays with cinematic allusions and the cultural and mythical history of the Philippines.
The alternate-history fable Independencia from acclaimed Filipino director Raya Martin re-imagines his country's history as an elemental humanist epic.
Fleeing the American invasion of the Philippines in the early 20th Century, a mother and her son retreat into the jungle. A wounded woman and an abandoned child join their group. The family live in isolation from the growing chaos all over the country. But a coming storm soon threatens their existence, and American troops draw nearer...
Innovatively staged on studio sets that evoke the lost period of early and silent cinema, Independencia's mesmerising visual aesthetic creates a lush metaphor for the mythical history and identity of the Philippines and incisively explores the intersection between national history and cinema history.
The DVD is presented in a new, director-approved HD digital transfer with restored picture and sound and features the World Premiere of a new short film, created exclusively for this release by director Raya Martin - plus 'Behind-the-Scenes' featurette, Raya Martin's experimental silent short film 'Track Projections', original Trailer, exclusive DVD-ROM content and a new essay on the film by critic Antoine Thirion.
COMING NEXT
Releasing on 15 September is the astonishing and delightful 1964 film from one of the great masters of 20th Century fantasy cinema, Karel Zeman - A Jester's Tale (Bláznova kronika). Zeman's work has been a major influence on many filmmakers around the world and details about our release are in the section below.
Often described as the "Czech Méliès", visionary Czech filmmaker Karel Zeman has been a profound influence on whole generations of filmmakers from Jan Švankmajer to Tim Burton, the Quay Brothers to Terry Gilliam and Wes Anderson. His ground-breaking innovations in the use of live-action and animation mark him as one of the great masters of 20th Century fantasy cinema. A Jester's Tale is one of his most celebrated achievements. Described by Zeman as a "pseudo-historical" film, it is a bold anti-war black comedy following the adventures of a plowboy and a mercenary, press-ganged into service on the battlefields of the Thirty Years' War of 1618 - 1648.
Co-scripted by Pavel Juráček (Ikarie XB 1, Daisies, Josef Kilián), Karel Zeman's brilliant comic film with its melding of live-action, animation and extraordinary matte work anticipates Gilliam's Monty Python animations (not to mention Monty Python and the Holy Grail and Gilliam's own Jabberwocky and The Adventures of Baron Munchausen). The film emerges as a sharp satire of war, human nature and of the way we perceive history itself.
Release date: 15 September 2014