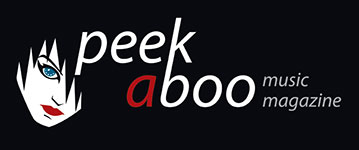 like this news item
---
---
Second Run DVD presents their newest releases.
ILLUMINATION
"Of the third postwar generation of Polish directors... the most important is Krzysztof Zanussi"
David Cook, A History of Narrative Film
Unanimous winner of all three main prizes at the 1973 Locarno International Film Festival, Zanussi's landmark film is a dazzling kaleidoscope of ideas and images. Illumination explores the life of a self-absorbed young physicist trying to understand his place in the universe. He thinks science will provide the answers, but ultimately learns far more about himself through experiencing love, betrayal, loss, and facing his own mortality.
As much a philosophical essay as a narrative feature Illumination is a cinematic mosaic combining art and science, intellect and emotion. Innovatively structured, this unflinching examination of one man's life became an iconic cultural marker for a whole generation.
The DVD is presented from a superb new high-definition restoration of the film, approved by the director and contains the short A Trace (Ślad) - Marcin Latałło's acclaimed 1996 film about his late father, the lead actor in Illumination, Stanisław Latałło plus a new interview with Zanussi and a booklet featuring a new essay by film critic and author Michał Oleszczyk.
COMING NEXT
TRANSPORT FROM PARADISE
"One of the most brilliant works of both the Czech New Wave and Holocaust cinema" Dennis Grunes, A Short Chronology of World Cinema
Zbyněk Brynych's award-winning film presents a vivid picture of the infamous Terezín Ghetto during World War II, where thousands of Jews from around Europe were held awaiting transportation to Nazi 'work camps'. The inhabitants are forced to participate in a sickening charade to convince an imminent Red Cross delegation that normal life continues in the Ghetto. Gradually, a sense of the cold grip of terror gathers as the Nazi's grotesque preparations for genocide become clear.
Scripted by survivor Arnošt Lustig (Diamonds of the Night) and filmed in Terezín itself, Transport from Paradise is a profoundly affecting drama shot through with moments of strange and intense beauty. This powerful and haunting feature, presented for the first time ever in the UK, lingers in the mind long after viewing.
Release date: February 2014
OUT NOW
IKARIE XB 1
Czechoslovakia, 1963
"Remains one of the most original and exciting science fiction films ever made... A game-changing film that profoundly influenced the genre and showed that science-fiction movies weren't only about special effects; they were also high art" Alex Cox, The Guardian
Jindřich Polák's pioneering and much-imitated feature Ikarie XB 1 is one of the cornerstones of contemporary sci-fi cinema. It predates Star Trek and Kubrick's 2001: A Space Odyssey and was clearly an influence on both, as well as on almost every other science-fiction work that followed.
Adapted from Stanisław Lem's 1955 novel The Magellanic Cloud, the film is set in 2163 and follows a mission deep into space in search of alien life. During their perilous journey the crew confront the effects of a malignant dark star, the destructive legacy of the 20th century and, ultimately, the limits of their own sanity. With outstanding design and cinematography, Ikarie XB 1 is imbued with a seriousness, intelligence and attention to detail rarely seen in science-fiction cinema of the period. Second Run are delighted to present this seminal work of fantasy cinema for the first time ever in the UK.
The DVD is presented in a new anamorphic transfer with restored picture and sound and features a new filmed appreciation by author and critic Kim Newman and a new essay by writer and film historian Michael Brooke.
THE WHITE DOVE
Second Run DVD present a unique double bill of two early works now regarded as two of the main precursors of the Czechoslovak New Wave.
The debut feature of master filmmaker František Vláčil (Marketa Lazarová; The Valley of the Bees) The White Dove's straightforward narrative belies complex themes and striking visual imagery. A young boy injures and then nurses a white dove back to health so that it can continue its journey home. Echoing Ken Loach's film Kes, and with music by the great Zdenek Liška, the film emerges as a work of great poetry and humanism.
The surrealist masterpiece Josef Kilián (making its world-première release on DVD) is a dark and absurdly humorous, biting allegory of life under a totalitarian regime. Inspired by the grotesque nightmares of Franz Kafka and another icon of Czech literature, the anti-militarist, anti-authoritarian Jaroslav Hasek, the film was supressed by the authorities after the Soviet invasion of 1968.
Having made only four films, and despite being the author of the screenplays for Chytilová's Daisies, Polák's Ikarie XB1 and Zeman's A Jester's Tale (a title we will be releasing in 2014), Juráček remains one of the Czechoslovak New Wave's most neglected artists.
Presented in a new digital transfers, these two remarkable films are released for the first time ever in the UK.
THE SUN IN A NET
Czechoslovakia, 1962
"The Sun in a Net is still fresh and young, complex and rewarding. It has the vivacity and love of life that we found in the early films of Truffaut. The only mystery is why has it been unknown outside Czechoslovakia for almost half a century?" Senses of Cinema
Štefan Uher's exquisite, groundbreaking feature is consistently ranked among the greatest films in the history of Slovak cinema and is cited as the film that kick-started the whole 'Czechoslovak New Wave' movement.
Bringing to the screen a number of hitherto unacceptable social and political themes, The Sun in a Net is a complex interplay of sunlight and darkness, sound and silence, vision and blindness, truth and lies. We are delighted to bring this masterpiece of East European cinema to UK audiences for the very first time.
The DVD is presented in a superb new HD digital transfer with restored picture and sound and features a newly filmed appreciation by filmmaker Peter Strickland (Katalin Varga, Berberian Sound Studio), and a new essay on the film by author Peter Hames.
ONE, TWO, ONE
Iran, 2011
"Mania Akbari has emerged as one of Iran's most distinctive filmmakers. Her work is fresh, audacious and relevant"
Geoff Andrew, BFI
Mania Akbari, star of Abbas Kiarostami's Ten, is one of Iran's most distinctive filmmakers and One. Two. One is her most confrontational work, whose banning finally led to her exile from Iran.
Composed of rhythmically structured and meticulously planned long takes, the film presents a series of conversational pieces connected to a beautiful woman named Ava whose face has been disfigured in an acid attack. Truths emerge in close-up and a narrative of love, loss and renewal unfolds.
Transgressive and deeply critical of a society where women are considered inferior to men, Akbari also questions the concept of beauty and the weight placed upon it by her society. Her protagonist Ava also functions as a metaphor for the scars her country bears, making this deceptively modest film inherently rich in courage and ideas.
"This disarmingly, deceptively simple film,which takes the form of a series of dialogues, brilliantly played by a sizable cast and directed with a magnificent sense of rhythm, light and movement" Chris Fujiwara