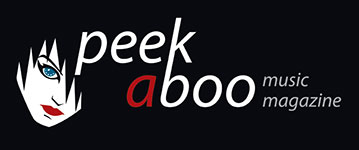 like this news item
---
---
Starring: Kim Kkobbi (Breathless, King of Pigs, Greatful Dead)
Lee Da-wit (Poetry, War of the Arrows)
Sung Joon (Horror Stories II)
On DVD & BLU-RAY June 23rd, 2014
DVD/BLU-RAY Special Features:
Director's Cut, Interviews with director Shin Su-won and actress Kim Kkobbi, Trailer
Synopsis
Pluto is a story of the extremes elite high school seniors are prepared to go to guarantee entry into prestigious universities, and asks what could possibly turn an innocent boy into a monster.
June, a transfer student into an elite school, is driven to despair by the year's first examination results. One day he discovers that a mysterious clique of fellow students are sharing secret notebooks, which contain important exam information. In order to get his hands on the notebooks he begs the members of the secret circle to include him. They task him with a series of missions to earn them, turning June into a monster in the process.
Winner: Crystal Bear - Special Mention – 63rd Berlin Film Festival
"Consistently entertaining, captivatingly unhinged and expertly paced"
– Rob Dickie, Sound on Sight
"A tour-de-force…PLUTO signals the arrival of a brilliant new talent"
– Pierce Conran, Twitch
"One of the most hard-hitting Korean indies of the year"
– James Mudge, Beyond Hollywood
DIRECTOR BIOGRAHY/ FILMOGRAPHY
Biography
Director SHIN Su-won was born in 1967 in Korea. She graduated Seoul National University and started her career as a teacher in the middle school. During her teaching career she wrote and published two novels focused on teens' lives. Finishing her 10 years career as a teacher, she entered Korea National University of Arts and studied scriptwriting. After graduating KNUA she started her career as a filmmaker.
Filmography
Shave (Myundoreulhada, 2003) : short film
Passerby #3 (Rainbow, 2010) : feature film - "Best Asian Film Award" in 23rd Tokyo IFF
Women With a Movie Camera (Kamerareuldeunyeoja, 2011) : documentary
Circle Line (Soonwhanseon, 2012) : short film -"Canal+ Prize" in 65th Cannes IFF Critic's Week
Pluto (Myungwangseong, 2012) : feature film