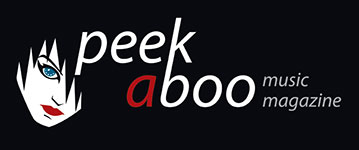 like this news item
---
---
ROBOCOP – From 13th August on Blu-ray and DVD!
In RoboCop, the year is 2028 and multinational conglomerate OmniCorp is at the center of robot technology. Overseas, their drones have been used by the military for years - and it's meant billions for OmniCorp's bottom line. Now OmniCorp wants to bring their controversial technology to the home front, and they see a golden opportunity to do it. When Alex Murphy (Joel Kinnaman) - a loving husband, father and good cop doing his best to stem the tide of crime and corruption in Detroit - is critically injured in the line of duty, OmniCorp sees their chance for a part-man, part-robot police officer. OmniCorp envisions a RoboCop in every city and even more billions for their shareholders, but they never counted on one thing: there is still a man inside the machine pursuing justice.
Director: José Padilha
Stars: Joel Kinnaman, Gary Oldman, Michael Keaton
DUTCH VERSION
ROBOCOP - Vanaf 13 augustus verkrijgbaar op Blu-ray en DVD!
Maak je klaar voor de toekomst met deze remake van de klassieker ROBOCOP van Metro-Goldwyn-Mayer Studios en 20th Century Fox Home Entertainment. ROBOCOP is vanaf 13 augustus beschikbaar op Blu-ray en DVD.
Synopsis
In het jaar 2028 raakt Alex Murphy (Joel Kinnaman) zwaargewond. Het bedrijf OmniCorp redt zijn leven door hem te transformeren in de ultieme politieagent RoboCop: deels mens, deels machine. RoboCop wordt geprogrammeerd om de wet te handhaven op straat, maar kan uiteindelijk zijn menselijke kant niet onderdrukken. Een gevaarlijke combinatie die wel eens catastrofaal zou kunnen aflopen.
Cast
De Braziliaanse regisseur José Padilha heeft de klassieker ROBOCOP nieuw leven ingeblazen. Voor de cast zijn zeker niet de minste namen aangetrokken. Joel Kinnaman ( The Killing, Safe House ) vertolkt de rol van Alex Murphy/RoboCop. Michael Keaton (Batman) neemt de rol van de geldbeluste baas van OmniCorp, Raymond Sellars, op zich. Gary Oldman (The Dark Knight) speelt de wetenschapper Dr. Dennett Norton.
Blu-ray
De Blu-ray van ROBOCOP bevat uniek bonusmateriaal. Zie hoe RoboCop wordt ontworpen voor de 21e eeuw of bekijk de reclames die speciaal gemaakt zijn voor de producten van OmniCorp. De Blu-ray bevat daarnaast verwijderde scènes en twee bioscooptrailers van de succesvolle remake.
DVD
Ook de DVD bevat leuke extra's. Bekijk verwijderde scènes uit de film en de bioscooptrailers. Verder kan je ontdekken hoe de productadvertenties voor OmniCorp zijn ontworpen.