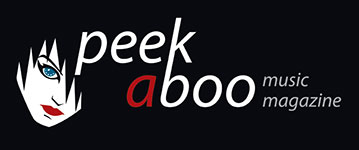 like this news item
---
---
USA-Japan / 2013 / 82 Mins / In English and Japanese with English subtitles / Colour
Starring: Gaku Hamada (Fish Story, The Foreign Duck The Native Duck & God in a Coin Locker)
Eugene Kim
Marlane Barnes (Twilight: Breaking Dawn, Mad Men)
On DVD August 25th, 2014
Special Features:
"Yellow Curry on White Rice" – Short Film, Interview with director Junya Sakino plus stage Q&A at the Raindance Film Festival, Theatrical Trailer
Synopsis
A "Sake-Bomb" is a cocktail created by dropping a shot of sake into a pint of beer. It's also a comedic road movie about a sarcastic Asian American and his Japanese cousin.
Sebastian is a bitter, self-deprecating wannabe Internet star from Los Angeles. He has recently been dumped by his girlfriend and on the look-out for someone new. When his cousin Naoto, a naive sake maker from Japan, shows up to find his own ex-girlfriend, Sebastian takes him to north California to find her. They are a clash of cultures waiting to happen. Someone has to break first. Together they meet a colourful group of characters as they come to grips with who they are and the true nature of the girlfriends they are pursuing.
Junya Sakino – Director, Producer
He was born and raised in Japan. He moved to the United States in 2000 to pursue his directing career. In Japan, Sakino produced and directed television programs. In the states, his directorial debut The Jazz Addict was an official selection for Crested Butte Film Festival. Soon after he attended California State University Long Beach's film program where he went on to direct Vanity Mirror, The Spiral Ring and Orizuru. Vanity Mirror won the Grand Prize for UTB Picture Battle competition. Orizuru hit the worldwide film festival circuit in 2006 and received a generous handful of awards including the Hollywood International Film Festival award for Best Period Drama, the Best Screenplay award at the Media Arts Festival, Best Film at No Nuke Festival. The film was eventually aired on PBS. Currently, Sakino has been working in the commercial and film industry. He has also worked with acclaimed directors such Kazuaki Kiriya and Shunji Iwai. His credits include"Takamine", "Bandage", "Bokutachi no Playball", "Stolen", "Halfway", "Etienne!", etc.
[Filmography]
Orizuru (2006) Short Film
The Spiral Ring (2006) Short Film
Vanity Mirror (2005) Short Film
The Jazz Addict (2004) Short Film
Directed by Junya Sakino
Written by Jeff Mizushima
Executive Producer Yuko Shiomaki, Toru Kajio
Produced by Hiromitsu Senoo, Junya Sakino
Co-producer Hiram Chan
Music by Daichi Yoshida
Edited by Jeff Mizushima
Director of Photography Sam K. Yano
Casting by Brad Gilmore, CSA
Line Producer Matthew Helderman
Production Manager Luke Taylor
CAST
Naoto Gaku Hamada
Sebastian Eugene Kim
Joslyn Marlane Barnes
Michael Josh Brodis
Takanori Hiroyuki Watanabe
Tamiko Samantha Quan
Olivia Jenn Liu
Long Wang Dat Phan