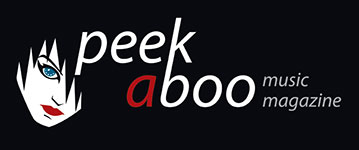 like this news item
---
---
Sony Pictures Home Entertainment Benelux is proud to announce their upcoming releases. This is what you can expect:
Cloudy with a Chance of Meatballs 2
Directors:Cody Cameron, Kris Pearn
Stars:Bill Hader, Anna Faris, Will Forte µ
Out on 14th May 2014 on DVD and Blu-ray.
Synopsis:
Flint Lockwood now works at The Live Corp Company for his idol Chester V. But he's forced to leave his post when he learns that his most infamous machine is still operational and is churning out menacing food-animal hybrids.
Austenland
Director:Jerusha Hess
Stars:Keri Russell, JJ Feild, Jennifer Coolidge
Out on 16th April on DVD.
Synopsis:
Obsessed with Pride and Prejudice, a woman travels to a Jane Austen theme park in search for her perfect gentleman.
Battle of the Year
Director:Benson Lee
Stars:Josh Holloway, Laz Alonso, Josh Peck
Out on 23th April on DVD and Blu-ray
Synopsis:
Battle of the Year attracts all the best teams from around the world, but the Americans haven't won in fifteen years. Dante enlists Blake to assemble a team of the best dancers and bring the Trophy back to America where it started.
Angry Birds Toons-Season, Volume 2
Stars:Antti Pääkkönen, Antti Pääkkönen, Heljä Heikkinen
Out on DVD on 21st May 2014
Synopsis:
ANGRY BIRDS TOONS brings to life the characters and adventures from one of the beloved games in history
Cold Comes the Night
Director:Tze Chun
Stars:Alice Eve, Bryan Cranston, Logan Marshall-Green
Out on 4th June 2014 on DVD
Synopsis:
A struggling motel owner and her daughter are taken hostage by a nearly blind career criminal to be his eyes as he attempts to retrieve his cash package from a crooked cop.
A Fighting Man
Director:Damian Lee
Stars:Famke Janssen, James Caan, Dominic Purcell
Out on 23th June 2014 on DVD.