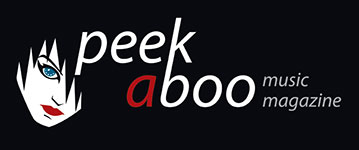 like this news item
---
---
On 27th August 20th Century Fox will release the 1st season from the Americans on both DVD and Blu-ray.
A pair of deep-cover Soviet spies masquerades as a typical DC couple whose children, neighbors, coworkers & friends are completely unaware of their activities. At home, they're the stereotypical parents of stereotypical kids; at work, they pose as travel agents; but at night, they weave a web of confidants, lovers, dupes, and historical figures from the Reagan-era Cold War. The startlingly realistic plot twists force the viewer to consider the real cost of an undeclared war, what it takes to protect one's beliefs, if it's worth it, and if it actually worked for either side.
DUTCH VERSION
Zet je schrap voor het eerste seizoen van THE AMERICANS, welke op 27 augustus door 20th Century Fox Home Entertainment wordt uitgebracht op Blu-ray en DVD. THE AMERICANS vertelt het zenuwslopende verhaal over een complex huwelijk tussen twee KGB-agenten tijdens de Koude Oorlog.
Synopsis
Geheimen kunnen dodelijk zijn in deze spannende thrillerreeks over Russische spionnen in Washington D.C. in de jaren tachtig. Philip (Matthew Rhys) en Elizabeth Jennings (Keri Russell) lijken een normaal koppel uit de voorsteden maar zijn in werkelijkheid dodelijke KGB-agenten met een plan om Amerika ten val te brengen. Op het hoogtepunt van de Koude Oorlog moeten Philip en Elizabeth er alles aan doen om hun missie veilig te stellen en hun ware identiteit geheim te houden. Maar wanneer een FBI-agent aan de overkant van de straat komt wonen raken ze verstrikt in een zenuwslopend kat-en-muisspelletje.
Cast
Joe Weisberg (Falling Skies) schreef samen met Joel Fields (Ugly Betty, Dirt) de intelligente televisieserie. Joel Fields regisseerde de serie eveneens, en heeft een indrukwekkende cast weten samen te stellen. Keri Russell (Felicity, Mission Impossible III) neemt in THE AMERICANS de rol van Elizabeth Jennings, een getrouwde KGB-agent. Haar echtgenoot, Philip Jennings, wordt gespeeld door Matthew Rhys (Brothers & Sisters, Other Disasters). De cast wordt aangevuld met onder andere Noah Emmerich als Stan Beeman (The Walking Dead), de gevreesde buurman van het stel en FBI-agent en
Maximiliano Hernández (Warrior) als Chris Amador, collega van Beeman.
Blu-ray
De Blu-ray biedt vele extra's voor echte fans van THE AMERICANS. Waan je in de wereld van spionage en bekijk verwijderde scènes en bloopers.
DVD
De DVD van THE AMERICANS biedt eveneens exclusief bonusmateriaal. Luister naar het commentaar op The Colonel, leer de kunst van spionage en bekijk hilarische bloopers.