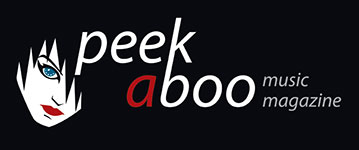 like this news item
---
---
Sony Home Entertainment will release on 16th July 2014 The Art Of THe Steal on both DVD and Blu-ray.
Director:Jonathan Sobol
Stars:Kurt Russell, Jay Baruchel, Katheryn Winnick

Crunch Calhoun (Russell), a third rate motorcycle daredevil and semi-reformed art thief, agrees to get back into the con game and pull off just one more lucrative art theft with his untrustworthy brother Nicky (Dillon). Crunch reassembles the old team and comes up with a plan to steal a priceless historical book, but the successful heist leads to another, far riskier, plan devised by Nicky. What the brothers don't realize is they each have their own agenda and their plan goes awry in this con movie about brotherhood, honor and revenge.
DUTCH VERSION:

Sony Home Entertainment zal The Art Of Steal op 16 July 2014 uitbrengen, zowel op dvd en Blu-ray.
Crunch Calhoun (Russell), een derderangs stuntrijder en voormalig kunstdief, besluit nog één keer het slechte pad op te gaan voor een lucratieve kunstroof met zijn onbetrouwbare broer Nicky (Dillon). Met zijn oude team bedenkt Crunch een plan om een kostbaar historisch boek te stelen, maar de succesvolle diefstal leidt tot een andere, veel riskantere onderneming, bedacht door Nicky. Wat de broers niet beseffen is dat ze allebei een eigen agenda hebben en hun plan gaat hopeloos mis in deze film over broederschap, eer en wraak.
Extra's
·Audiocommentaar van regisseur Jonathan Sobol en producent Nicholas Tabarrok
·"Doing the Crime": De making-of van The Art of the Steal
·"Getting Away With It": Achter de schermen van The Art of the Steal
·De making-of van "Theft of the Mona Lisa"