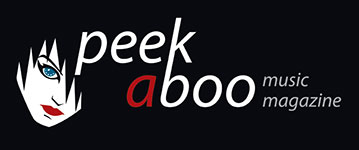 like this news item
---
---
THE FALL-SERIES TWO
Starring Gillian Anderson and Jamie Dornan
On DVD & Blu-ray 26 December 2014
Following last years hugely successful and gripping thriller The Fall, Hollywood star Gillian Anderson (The X Files) and man of the moment Jamie Dornan (Fifty Shades of Grey) reprise their roles as DSI Stella Gibson and serial killer Paul Spector. The new series begins tonight on BBC Two at 9pm and will be released on DVD and Blu-ray as The Fall Series Two courtesy of RLJ Entertainment's Acorn Label on 26 December 2014.
The Fall follows the lives of two hunters – a serial killer stalking his victims and a high-powered detective superintendent on his trail and the second series commences ten days after Paul Spector told DSI Stella Gibson that she would never catch him. As Gibson tries in vain to help Spector's surviving victim remember the identity of her attacker, Spector is forced to deal with some loose ends. His return to Belfast reveals that someone from his past has been helping police with their enquires, forcing Spector to change his plans with terrifying consequences.
The Fall is a complex cat and mouse thriller that will have you hooked as DSI Gibson pits her will against evil psychopath Spector. Can she stop him?