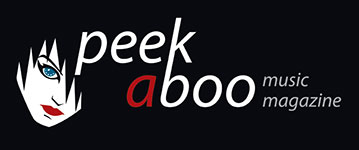 like this news item
---
The Grand Budapest Hotel now out on Blu-ray and DVD (20th Century Fox Benelux)
03rd of July 2014, 10:10
---
Enter the magic World from THE GRAND BUDAPEST HOTEL. This movie could attract 135.000 visitors in Belgium. From 9th July on the movie is out on Blu-ray and DVD. THE GRAND BUDAPEST HOTEL is the most successful movie by director Wes Anderson.
Stars:Ralph Fiennes, F. Murray Abraham, Mathieu Amalric, Bill Murray, Owen Wilson
GRAND BUDAPEST HOTEL recounts the adventures of Gustave H, a legendary concierge at a famous European hotel between the wars, and Zero Moustafa, the lobby boy who becomes his most trusted friend. The story involves the theft and recovery of a priceless Renaissance painting and the battle for an enormous family fortune -- all against the back-drop of a suddenly and dramatically changing Continent.

DUTCH VERSION:
Laat je betoveren door de wondere wereld van THE GRAND BUDAPEST HOTEL. De grote hit uit de Belgische bioscopen, met meer dan 135.000 bezoekers, is vanaf 9 juli verkrijgbaar op zowel Blu-ray als DVD. THE GRAND BUDAPEST HOTEL is de meest succesvolle film ooit van regisseur Wes Anderson, en nu al beschikbaar op Digital HD!

Synopsis
Check in bij THE GRAND BUDAPEST HOTEL en laat je onderdompelen in deze unieke film van Wes Anderson met een fantastische cast (o.a. Ralph Fiennes, Jude Law en F. Murray Abraham). Gustave H., de conciërge van een bekend hotel, blikt terug op zijn excentrieke avonturen met Zero Moustafa, de lobby-jongen die zijn beste vriend wordt. Gustave H. vertelt over de spectaculaire diefstal & opsporing van een waardevol Renaissance schilderij, over de dodelijke strijd om een familiefortuin, over een wanhopige achtervolging op motoren, in treinen, op sledes & ski's én over een opbloeiende liefde. Dit alles tegen de achtergrond van een drastisch veranderend Europa in de jaren tussen de twee Wereldoorlogen. Een verhaal om bij weg te dromen en je zelf in THE GRAND BUDAPEST HOTEL te wanen!

Cast
De excentrieke Amerikaanse regisseur Wes Anderson heeft voor zijn onvergetelijke personages een geweldige cast gestrikt. Anderson werkt graag met een vaste groep acteurs, zo ook bij THE GRAND BUDAPEST HOTEL. De briljante rol van conciërge Gustave wordt gespeeld door Ralph Fiennes (Harry Potter). Tony Revolori neemt de rol van de jonge lobby-jongen Zero Moustafa op zich, daar waar de rol van de oude lobby-jongen wordt vertolkt door F. Murray Abraham (Homeland). Mathieu Amalric (Quantum of Solace) kruipt in de huid van vluchteling Serge X. Zelfs voor de kleine rollen wist Wes Anderson imposante namen te bemachtigen, met onder meer Bill Murray (Groundhog Day, Lost in Translation) als M. Ivan, Owen Wilson (Midnight in Paris, Wedding Crashers) als M. Chuck en Jason Schwartzman (Rushmore) als M. Jean.

Blu-ray
Door de hoge kwaliteit van de Blu-ray bekijk je de film nog beter en scherper. Daarnaast bevat de Blu-ray uniek bonusmateriaal, waaronder een waanzinnige rondleiding van acteur Bill Murray in de stad waar THE GRAND BUDAPEST HOTEL zich afspeelt.

DVD
De DVD bevat ook een aantal leuke extra's. Bekijk bijvoorbeeld de bioscooptrailer van THE GRAND BUDAPEST HOTEL of enkele promotie features die op de DVD beschikbaar zijn.

Digital HD
De Digital HD versie van THE GRAND BUDAPEST HOTEL is nu al verkrijgbaar via de Apple iTunes Store. Digital HD biedt snelheid, gemak en de beste kwaliteit op digitaal gebied.