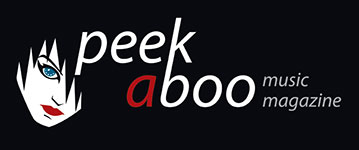 like this news item
---
---
20th Century Fox Benelux has informed us that The Monument's Men that's been directed by George Clooney will be available on 9th July on Blu-ray, DVD and Digital HD.

An unlikely World War II platoon is tasked to rescue art masterpieces from Nazi thieves and return them to their owners.

Based on the true story of the greatest treasure hunt in history, The Monuments Men is an action drama focusing on an unlikely World War II platoon, tasked by FDR with going into Germany to rescue artistic masterpieces from Nazi thieves and returning them to their rightful owners. It would be an impossible mission: with the art trapped behind enemy lines, and with the German army under orders to destroy everything as the Reich fell, how could these guys - seven museum directors, curators, and art historians, all more familiar with Michelangelo than the M-1 - possibly hope to succeed? But as the Monuments Men, as they were called, found themselves in a race against time to avoid the destruction of 1000 years of culture, they would risk their lives to protect and defend mankind's greatest achievements. From director George Clooney, the film stars George Clooney, Matt Damon, Bill Murray, John Goodman, Jean Dujardin, Bob Balaban, Hugh Bonneville, and Cate Blanchett.


DUTCH VERSION:
Regisseur en acteur George Clooney zorgt samen met zijn topcast voor de succesvolle verfilming van het waargebeurde verhaal The Monuments Men, wat zich afspeelt tijdens de Tweede Wereldoorlog. THE MONUMENTS MEN vertelt het verhaal van een groep van zeven mannen die kunstwerken moeten beschermen tijdens barre oorlogstijden, zodat deze niet verloren gaan. Het verliezen van unieke kunstwerken tijdens oorlogssituaties is iets van alle tijden: zo raakten tijdens de recente conflictsituaties in Irak, Egypte en Syrië talloze onvervangbare kunstwerken verloren of werden deze genadeloos vernietigd. De fascinerende film THE MONUMENTS MEN is vanaf 9 juli verkrijgbaar op Blu-ray en DVD, met nog nooit eerder vertoonde extra's en is nu al beschikbaar op Digital HD.

Synopsis:
Het op waarheid beruste THE MONUMENTS MEN vertelt het onwaarschijnlijk moedige verhaal van zeven mannen die tijdens de Tweede Wereldoorlog 's werelds grootste kunstwerken uit handen van de nazi's proberen te houden. Deze groep curators, architecten, artiesten en historici vertrekt zonder enige militaire ervaring naar de frontlinie op verschillende historisch bekende locaties in België en Engeland. Wat lijkt op een onmogelijke uitdaging, wordt uiteindelijk een succesvolle race tegen de klok om duizend jaar aan cultuur te redden. De nadruk wordt gelegd op kunstwerken uit twee Belgische steden: 'het Lam Gods' uit Gent en 'Madonna met Kind van Michelangelo' uit Brugge. THE MONUMENTS MEN is een spannende en heroïsche film van regisseur George Clooney met een sterrencast bestaande uit o.a. Matt Damon, Bill Murray, John Goodman en Cate Blanchett.
Cast
George Clooney ( Gravity , Ocean's Eleven ) heeft voor THE MONUME NTS MEN een ijzersterke cast samengesteld. Clooney bewees zich eerder al als regisseur met Confessions of a Dangerous Mind en The Ides of March, maar zet met THE MONUMENTS MEN opnieuw een zeer sterke film neer. Clooney zelf speelt de rol van hooggeplaatste kunsthis toricus Frank Stokes. Matt Damon ( The Bourne Identity , Saving Private Ryan) neemt de rol van kunstcurator op zich en Bill Murra y (Groundhog Day) vertolkt een architect in de film.
Blu-ray
De Blu-ray van THE MONUMENTS MEN biedt naast de spannende film vele extra's. De special features die alleen beschikbaar zijn op Blu-ray bevatten onder andere nog niet eerder vertoonde scènes uit de film. Bekijk daarnaast hoe de cast van de film tot stand is gekomen.
DVD
Ook de DVD van THE MONUMENTS MEN bevat uniek bonusmateriaal. Zo kun je zien hoe George Clooney het heeft ervaren om de film zowel te regisseren als erin te acteren. Zie daarnaast hoe de cast tot stand is gekomen voor de film.
Digital HD
De Digital HD versie van THE MONUMENTS MEN is nu al verkrijgbaar via de Apple iTunes Store. Digital HD biedt snelheid, gemak en de beste kwaliteit op digitaal gebied.