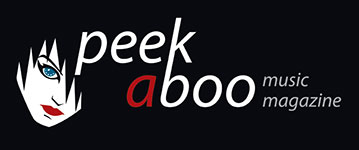 like this news item
---
---
On 23rd September A-Film releases the prestigious mini-series The Musketeers on both DVD and Blu-ray.
This fresh 10-part adaptation of Dumas' masterpiece tells the story of an elite group of soldiers who protect their Royal Masters at any cost. Starring Luke Pasqualino (Skins, The Borgias) as D'Artagnan, Tom Burke (Great Expectations, The Hour) as Athos, Santiago Cabrera (Merlin, Heroes) as Aramis and Howard Charles (Black Forest) as Porthos, the brothers in arms fight for what is just, tackling the evil machinations of Cardinal Richelieu - played by Peter Capaldi (Doctor Who, The Thick Of It). As they are propelled across seas and battlefields from masquerade balls to a remote convent, the Musketeers defend the honour of the Queen and the life of Constance Bonacieux, d'Artagnan's true love - played by Tamla Kari (The Inbetweeners Movie)....The Musketeers - 3-Disc Set
Directing: Farren Blackburn, Richard Clark, Andy Hay, Toby Haynes
With Howard Charles, Ryan Gage, Luke Pasqualino, Santiago Cabrera
Length: 10 x 55 minutes
DUTCH VERSION
The Musketeers (TV-serie) op DVD en Blu-ray
Releasedatum 23 september 2014
The Musketeers is een Big Budget miniserie van de BBC, waarbij het historische verhaal van Alexandre Dumas in een modern jasje wordt gestoken. De hitserie bleek succesvol, is zeer goed ontvangen door de schrijvende pers en het tweede seizoen is dan ook al aangekondigd.
Parijs, 17e eeuw. De straten van de Franse hoofdstad zijn levensgevaarlijk. Koning Lodewijk XIII, bijgenaamd de Rechtvaardige, kan alleen op zijn musketiers vertrouwen. Athos, Aramis en Porthos zijn meer dan lijfwachten; ze zijn onafscheidelijke vrienden die eeuwige trouw hebben gezworen aan de koning. Getrainde zwaardvechters die strijden voor hun land, voor de eer, voor elkaar en voor de kick!
Wanneer d'Artagnan in Parijs aankomt om de dood van zijn vader te wreken, trekt hij al snel de aandacht van de drie musketiers. Zij kunnen hulp gebruiken nu de koning het slachtoffer dreigt te worden van een moorddadig complot, in werking gezet door de meedogenloze kardinaal Richelieu die de macht naar zich toe wil trekken. De musketiers en d'Artagnan binden de strijd aan met Richelieu. Maar die heeft overal spionnen zitten, zoals de mysterieuze en beeldschone huurmoordenares Milady de Winter.
Een serie boordevol actie, avontuur en intrige!
Regie: o.a: Farren Blackburn, Richard Clark, Andy Hay, Toby Haynes
Met o.a.: Howard Charles, Ryan Gage, Luke Pasqualino, Santiago Cabrera
Genre: Misdaad
Taal: Engels
Ondertiteling: Nederlands
Speelduur: 10 afleveringen van 55 minuten