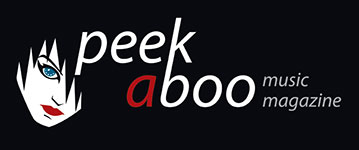 like this news item
---
---
Beloved the world over, Troma's top figurehead – The Toxic Avenger – became an unexpected box office sensation back in 1984 and it was only a matter of time before the slime-fighting superhero made a carnage-packed comeback. So it was then, that fans of the uniquely Lloyd Kaufman brand of blood, boobs and biceps were treated to THE TOXIC AVENGER II (1989) – in which the screen's favourite mop-wielding mutant transplants himself to Japan to cripple an international crime syndicate. Once again joining our pollution-pummelling green-gargantuan is his blind girlfriend Claire (played by cult sensation Phoebe Legere) whilst eagle-eyed, video-era addicts might also recognise a cameo from future action movie hero Michael Jai White!
As with 88 Films' acclaimed release of the original TOXIC AVENGER, this fantastic follow-up flick hits UK BluRay in a stunning new re-mastered edition with plenty of mind-polluting extra features. Choice cuts include an audio commentary with Lloyd Kaufman, retrospective critical thoughts from Fangoria's Michael Gingold, an interview with co-star Lisa Gaye, behind-the-scenes footage, trailers for all four TOXIE titles and much, much more. Debuting on British shelves this coming Monday – 17th November – and with a suggested RRP of £19.99, THE TOXIC AVENGER II is a must-have for anyone who likes their motion pictures to walk a fine line between trash and treasure.
Also debuting on 17th November is Sherilyn Fenn's kit-shedding classic TWO MOON JUNCTION (1988), a racy VHS-era romp in which the TWIN PEAKS star, and former PLAYBOY cover girl, is seduced by a handsome lothario from the wrong side of town. What follows is class warfare, conflicted emotions and plenty of chances to discover if Fenn really is a genuine blonde! Crammed with clothes hitting the floor, garish lighting and gregarious moments of fleshy-exposition, TWO MOON JUNCTION has already made its mark on a stunning 88 Films' BluRay. However, this classic slice of softcore has now been made available on DVD due to the demands of Fenn-fans across the UK.
Finally, in anticipation of 88 Films' forthcoming release of ZOMBI HOLOCAUST (1980), we are proud to release the first poster image of the new, specially created documentary EATEN ALIVE: THE RISE AND FALL OF THE ITALIAN CANNIBAL FILM. The documentary will, of course, focus on spaghetti splatter's most controversial movie genre. Instigated by Umberto Lenzi's Thai-set THE MAN FROM DEEP RIVER (1972), and reaching a notorious peak with Ruggero Deodato's horrifying CANNIBAL HOLOCAUST (1980), the form would eventually fade from view with such lesser known romps as AMAZONIA (1985) and MASSACRE IN DINOSAUR VALLEY (1985). More recently, with the Hollywood-made WELCOME TO THE JUNGLE (2007), and Eli Roth's THE GREEN INFERNO, terrifying tales of meat-munching tribes have made their return to the big screen. As such, the time is ripe to share some of the true stories behind the making of some of shock cinema's most stomach turning shockers.
With EATEN ALIVE! THE RISE AND FALL OF THE ITALIAN CANNIBAL FILM, High Rising Productions and 88 Films turn the camera upon such groundbreaking filmmakers as Lenzi, Deodato and MOUNTAIN OF THE CANNIBAL GOD's Sergio Martino. Also participating are LAST CANNIBAL WORLD actress Me Me Lai, in her first ever recorded interview, CANNIBAL FEROX's main man Giovanni Lombardo Radice and perennial Euro-horror veteran Robert Kerman. Offering a critical perspective are respected journalists John Martin and Kim Newman, author Mikel Koven, academic Shelagh Rowan Legg, director Luigi Cozzi (CONTAMINATION) and Italian genre scholar and screenwriter Antonio Tentori (CAT IN THE BRAIN).

EATEN ALIVE! THE RISE AND FALL OF THE ITALIAN CANNIBAL FILM is the "one that goes all the way" - probing into the facts behind the legends and revealing how a trend that has fascinated, and revolted, viewers in equal measures first came to prominence. From the exotic locations to the most controversial aspects of these frequently censored eat-a-thons - everything is explored, including - of course - the idiosyncratic identity of ZOMBI HOLOCAUST itself: a bizarre blend of native fry-up and living dead delirium!