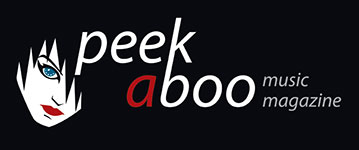 like this news item
---
Vampirefilm Only Lovers Left Alive by Jim Jarmusch out on DVD and Blu-ray (Wild Bunch)
18th of June 2014, 12:24
---
Wild Bunch will release the highly acclaimed vampiremovie Only Lovers Left Alive by Jim Jarmusch on DVD, Blu-ray and VOD.
The release date is set on 19th June 2014.
Director:Jim Jarmusch
Writer:Jim Jarmusch (screenplay)
Stars:Tilda Swinton, Tom Hiddleston, Mia Wasikowska
Synopsis:
Adam ('Tom Hiddleston (I)'), an underground musician reunites with his lover for centuries (Tilda Swinton) after he becomes depressed and tired with the direction human society has taken. Their love is interrupted and tested by her wild and uncontrollable little sister (Mia Wasikowska).
DUTCH VERSION:
Vanaf 19 juni 2014 vind je in de winkelrekken Only Lovers Left Alive van Jim Jarmusch onpDVD, Blu-ray and VOD.
Regisseur:Jim Jarmusch
Scenario :Jim Jarmusch
Met:Tilda Swinton, Tom Hiddleston, Mia Wasikowska
Synopsis:
Muzikant Adam is hevig teleurgesteld in de moderne mens en leidt daarom een teruggetrokken bestaan. De hereniging met zijn grote liefde Eve doet hem echter weer opleven. Hoewel het vampierenkoppel al een aantal eeuwen samen is, wordt de relatie dit keer zwaar op de proef gesteld door het bezoek van Eve's rebelse zusje. Weten ze te overleven terwijl de moderne wereld om hen heen langzaamaan weg lijkt te kwijnen?