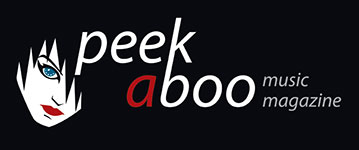 like this news item
---
---
In the first season from the spectacular Falling Skies we witnessed how aliens like Skitters and Mech's wanted to conquer our world. Reasons enough to take shelter, and so Tom Mason (Noah Wyle, ER) goes with his group 2nd Massachusetts to Charleston.
This epic series that has already been nominated for 2 Emmy's and was created by Robert Rodat (Saving Private Ryan), while Steven Spielberg was the executive producer.

The very exciting season from Falling Skies will be available from 16th April on, and this on Blu-ray™ and DVD.
Synopsis:
The second season of the American television drama series Falling Skies premiered June 17, 2012.[6] It consisted of ten episodes,[7] each running approximately 42 minutes in length. TNT broadcast the second season on Sundays at 9:00 pm ET in the United States.
The season's plot focusses on the 2nd Massachusetts' discovery that a large community of survivors has formed in Charleston, their journey there, and their reception once they arrive. It also focusses on the discovery that the Skitters are themselves "harnessed" and mind-controlled by the invaders, but that some of them of resistant to the effects and are rebelling against their Overlords.
BONUSMATERIAL:
* One Page at a Time: Writing the 2nd American Revolution
* The Skitter Evolution
* A Fan's Perspective: Touring the set of Falling Skies
* Behind The Scenes
* Season 2 Animated Trailer, created by Dark Horse Comics
* Season 3 Preview
* Audio Commentaries
DETAILS:
Cast: Noah Wyle, Moon Bloodgood, Drew Roy, Will Patton, Colin Cunningham
Genre: Sci - Fi
Release Date: 16/04/2014
Length: 10 epsodes from 52 minutes.