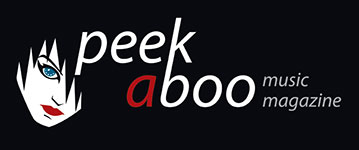 like this news item
---
---
Wild Bunch has a lot to offer the forthcoming weeks. They kick off with a complete DVD-box that features BEFORE SUNRISE (1995), BEFORE SUNSET (2004) and BEFORE MIDNIGHT (2013).
Synopsis Before Sunrise:
A young man and woman meet on a train in Europe, and wind up spending one evening together in Vienna. Unfortunately, both know that this will probably be their only night together.
Synopsis Before Sunset:
Nine years after Jesse and Celine first met, they encounter each other again on the French leg of Jesse's book tour.
Synopsis Before Midnight:
We meet Jesse and Celine nine years on in Greece. Almost two decades have passed since their first meeting on that train bound for Vienna.
Other new releases on Wild Bunch:
OMAR (10-04-2014) DVD + Video on Demand

DE DEAL (24-04-2014) DVD

GLORIA (01-05-2014) DVD, Blu-ray + Video on Demand

NYMPHOMANIAC I + II (15-05-2014) 2DVD, 2Blu-ray + Video on Demand

PARKLAND (19-06-2014) DVD, Blu-ray + Video on Demand

ONLY LOVERS LEFT ALIVE (19-06-2014) DVD, Blu-ray + Video on Demand

WE ARE THE BEST! (31-07-2014) DVD + Video on Demand

THE INVISIBLE WOMAN (31-07-2014) DVD + Video on Demand