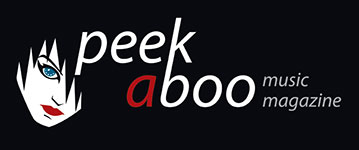 like this news item
---
---
From 31st July on, Wild Bunch will release on DVD and VOD The Invisible Woman directed by filmstar Ralph Fiennes.
Stars:Ralph Fiennes, Felicity Jones, Kristin Scott Thomas
Synopsis:
In the 1850s, Ellen Ternan is a minimally talented actress who catches the eye of the hailed British author, Charles Dickens. Bored with his intellectually unstimulating wife, Dickens takes the educated Ellen has his mistress with the cooperation of her mother. What follows is a stormy relationship with this literary giant who provides her with a life few women of her time can enjoy. Yet, Ellen is equally revolted by Charles' emotional cruelty and determination to keep her secret. In that conflict, Ellen must judge her own role in her life and decide if the price she pays is bearable.
DUTCH VERSION:
Op 31 Juli brengt Wild Bunch The Invisible Woman op dvd en VOD uit, een film die door Ralph Fiennes is gerigisseerd.
Met:Ralph Fiennes, Felicity Jones, Kristin Scott Thomas.

Synopsis:
Nelly, een gelukkig getrouwde onderwijzeres, wordt achtervolgd door haar verleden. Gekweld door wroeging en schuldgevoel denkt ze terug aan haar relatie met Charles Dickens. Dickens - beroemd, manipulerend en emotioneel geïsoleerd binnen zijn succes – wordt verliefd op Nelly, die uit een acteursfamilie komt. Het theater is een belangrijke arena voor Dickens, een man die emotioneel stabieler is in zijn werk en op het podium dan in het echte leven. Nelly wordt Dickens' muze en de focus van zijn passie. Maar geheimhouding is de prijs die ze betalen en Nelly wordt veroordeeld tot een leven in onzichtbaarheid…