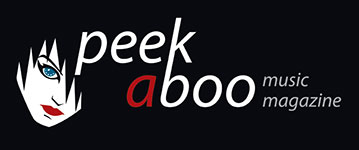 like this news item
---
---
From 15th October on X-MEN: DAYS OF FUTURE PAST will be released on op Blu-ray 3D, Blu-ray and DVD.
Director:Bryan Singer
Stars:Patrick Stewart, Ian McKellen, Hugh Jackman
Sentinels, robots that were created for the purpose of hunting down mutants were released in 1973. 50 years later the Sentinels would also hunt humans who aid mutants. Charles Xavier and his X-Men try their best to deal with the Sentinels but they are able to adapt and deal with all mutant abilities. Charles decides to go back in time and change things. He asks Kitty Pryde who can send a person's consciousness into the person's past to send him but she can only send someone back a few weeks because if she sends someone back further it could harm them. So Logan decides to go back himself because he might be able to withstand it. So Charles tells him that it's Mystique who's responsible because when she learned about the Sentinels she sought out Bolivar Trask the man who created them and killed him. She would be caught and studied and her ability to change was somehow added to the Sentinels which is why they can adapt. Logan must go to the younger Charles and ask him to help; problem is...
DUTCH VERSION
X-MEN verenigt zich! De enige manier om de toekomst te redden is door een duik te nemen in het verleden. 20th Century Fox Home Entertainment neemt je mee terug in de tijd om samen met X-MEN het einde van de wereld te voorkomen. Met een schitterende sterrencast en de terugkeer van regisseur Bryan Singer, komt de meest bezochte en best gerecenseerde X-MEN film tot leven op Blu-ray 3D, Blu-ray en DVD.
Synopsis
Het ultieme X-MEN ensemble bestaat uit een sterrencast waarvan acht acteurs voor een Academy Award genomineerd zijn geweest, o.a. Hugh Jackman (Wolverine), Michael Fassbender (Magneto), Jennifer Lawrence (Mystique) en Halle Berry (Storm). Samen vechten ze voor het voortbestaan van hun soort in X-MEN: DAYS OF FUTURE PAST. Wanneer de mutanten worden opgejaagd door Sentinels, robots die alles en iedereen in hun weg vernietigen, bedenken zij een laatste redmiddel: ze sturen Wolverine terug in de tijd om de allesvernietigende oorlog te stoppen voordat deze ook maar kan beginnen. Samen met hun jongere alter-ego's uit X-Men: First ClassMEN: FIRST CLASS, bundelen de mutanten hun krachten in een episch gevecht dat het verleden zal veranderen en daarmee hun toekomst zal redden.
Cast
X-MEN: DAYS OF FUTURE PAST verenigt een heroïsche sterrencast met onder meer Hugh Jackman (The Wolverine, Australia, Les Misérables) Michael Fassbender (The Counselor, A Dangerous Mind), James McAvoy (Trance, Becoming Jane) en Jennifer Lawrence (The Hunger Games, American Hustle). X-MEN: DAYS OF FUTURE PAST heeft ook een aantal geweldige nieuwe leden waaronder Quicksilver (Evan Peters) die de show steelt als supersnelle actieheld in de beste scène van de film.
Blu-ray 3D & Blu-ray
Naast de film, biedt de Blu-ray 3D en de Blu-ray van X-MEN: DAYS OF FUTURE PAST nog heel wat leuke extra's, zoals verwijderde scènes, Gag reel en de hereniging van X-MEN.
DVD
De DVD van X-MEN: DAYS OF FUTURE PAST biedt de kijker onder andere dankzij bloopers een unieke blik achter de schermen van deze kaskraker.
Digital HD en Video On Demand
Voor de fans die niet kunnen wachten, is er goed nieuws. De Digital HD is nu al beschikbaar op Apple iTunes. Op Video On Demand is de film al beschikbaar bij Telenet. Kan je dus niet langer wachten, kijk dan nu al de nieuwe X-MEN film via Digital HD of Video On Demand.
Blu-ray box
Wil je ook alle vorige X-MEN films in huis halen? Dan is de Cerebro Collectors Edition Blu-ray box met zeven high quality films ideaal! De De Cerebro Collectors Edition wordt geleverd in een geweldige premium verpakking: een replica van de Cerebro helm van professor Xavier. Naast de 7 films is er ook nog een bonus DVD wat deze Cerebro Collectors Edition helemaal afmaakt.
Win een exclusieve X-Men ervaring met Harman Kardon
Harman Kardon biedt de ultieme thuisbioscoopervaring. En samen met 20th Century Fox maakt Harman Kardon het nu mogelijk dat jij straks zelf kunt ervaren hoe het is om een X-Men te zijn. Vanaf 15 oktober start een campagne met als hoofdprijs een X-Men droomreis. Kijk voor meer informatie op www.harmankardon.com.