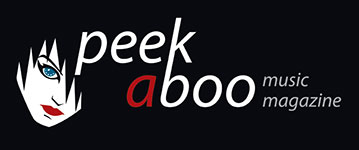 like this news item
---
---
From 28th January available in all shops on both DVD and Blu-ray: THE DROP
Director:Michaël R. Roskam
Stars:Tom Hardy, Noomi Rapace, James Gandolfini
Follows lonely bartender Bob Saginowski through a covert scheme of funneling cash to local gangsters - "money drops" - in the underworld of Brooklyn bars. Under the heavy hand of his employer and cousin Marv, Bob finds himself at the center of a robbery gone awry and entwined in an investigation that digs deep into the neighborhood's past where friends, families, and foes all work together to make a living - no matter the cost.
---
Scherpzinnig script en sterke cast met een Belgisch kantje
Vanaf 28 januari beschikbaar op Blu-ray en DVD
De Belgische filmmaker Michaël R. Roskam en acteur Matthias Schoenaerts zetten zichzelf internationaal op de kaart met deze grimmige misdaadthriller. Laat je meeslepen door de ijzersterke cast die het verhaal vertelt van Bob en Marv, twee neven met een duister verleden die er op hun manier weer bovenop trachten te komen. Grijp eveneens de kans om de laatste vertolking van James Gandolfini (The Sopranos) vanuit je zetel te zien. THE DROP ligt vanaf 28 januari in de winkels.
Synopsis
Bob Saginowski (Hardy) is een eenzame, gesloten barman werkzaam in de kroeg van zijn neef, Marv (Gandolfini). De Oost-Europeanen aan wie Marv jaren geleden zijn bar moest afstaan, gebruiken de bar als 'dropbar', de plek waar alle illegale inkomsten tijdelijk worden opgeslagen. Wanneer de kroeg tijdens de feestdagen wordt overvallen, hebben Bob en Marv een groot probleem. De Tsjetsjeense eigenaren eisen hun geld terug en ook de rechercheur die de overval onderzoekt heeft in de gaten dat hier meer aan de hand is…
Cast
Michaël R. Roskam heeft samen met zijn cast een knap staaltje spanning weten creëren in THE DROP. De rol van barman Bob Saginowski wordt gespeeld door Thom Hardy (Warrior, The Dark Knight Rises). Gelukkig kan Bob rekenen op zijn neef Marv, de laatste rol die James Gandolfini (The Sopranos, Down the Shore) op zich heeft genomen. Bob raakt verstrikt in de geheimen van Eric Deeds, gespeeld door Matthias Schoenaerts (Rundskop, Black Book, De Bende van Oss). De vrouw de aansluit in deze thriller is Nadia, ooit de vriendin van Eric. Deze rol wordt vertolkt door Noomi Rapace (The Girl with the Dragon Tattoo).
Blu-ray
Bekijk de verwijderde scènes voor nog meer spannende momenten of beluister het audiocommentaar van Michaël R. Roskam en Dennis Lehane. Zo kom je nog meer te weten over het mysterieuze Brooklyn vol illegale praktijken.
DVD
Met de extra's op de DVD kun je met de galerij of het audiocommentaar genieten van nog meer spanning.