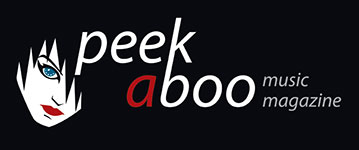 like this news item
---
---
Norwegian electronic-rock act Apoptygma Berzerk will release their latest live album, Imagine There's No Lennon, as a deluxe 2LP vinyl set via Toronto's Artoffact Records in March. Originally released as a CD+DVD European-only issue in 2010, "Lennon" is Apoptygma Berzerk's third live album and will be the band's first on vinyl.
The deluxe set includes a vinyl-sized booklet, complete with band and live photos from 2009's Rocket Science Tour. The vinyl will also be made available on two special colour versions.
Along with the "Lennon" 2LP, Artoffact Records will simultaneously release a 2LP vinyl version of the band's wildly popular Unicorn EP. Originally released on Harmonizer in 2002 as a duet with Propaganda's Claudia Brucken, Unicorn is one of Apoptygma Berzerk's standout songs, still ubiquitous in clubs, and a fan favourite at Apop shows. The collection contains eight remixes of Unicorn, including those by luminaries Hocico, T.O.Y., Freezepop, and No Comment, as well as a sublime 808 version by Stephen Groth's own Fairlight Children project. Several of Apop's best known hits will appear on the vinyl as bonus tracks in remixed or live form, including Non Stop Violence recorded in Tel Aviv, and remixes of Suffer in Silence, Until the end of the World, Kathy's Song and more.
Apoptygma Berzerk continues to be one of Norway's most popular electronic bands, with over 100,000 Facebook fans. Last year saw the band celebrate its 25th anniversary. The band was founded by Stephen Groth in 1989.