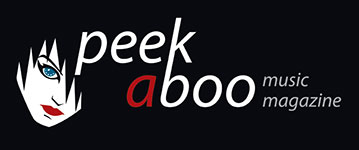 like this news item
---
Azar Swan's debut album to be released on vinyl via Toronto's Artoffact Records
23rd of February 2015, 18:50
---
New York electronic duo Azar Swan announces that their debut album Dance Before the War will be released on vinyl via Toronto-based Artoffact Records in March.
Originally released as the first official offering from the Handmade Birds digital store, the album's title track appeared exclusively via Pitchfork where it was praised as "prime industrial pop," and Noisey debuted the full album stream. Dance Before the War received additional accolades from such publications as Under the Radar and Nylon. With a limited vinyl pressing, featuring gorgeous artwork and design by Shaun Durkan of the band Weekend, Artoffact Records now brings this acclaimed album out of the digital realm and into the physical world for the first time.
Azar Swan has played live with Prurient, Xeno & Oaklander, Cut Hands, Bestial Mouths, and King Dude, all in the USA, and they made their European debut last year with a small but extremely well-received tour of Germany including a memorable direct support slot with The Soft Moon in Leipzig.
Zohra Atash is an occasional contributor to Talkhouse Music and Slutist. Joshua Strawn also plays in the Profound Lore experimental metal band Vaura. The duo released their sophomore album in December on Dee Dee Penny's (Dum Dum Girls) and Brandon Welchez's (Crocodiles) record label Zoo Music (home also to such acts as Dirty Beaches).
The band will be touring in support of both records, as well as the upcoming Vatican Shadow/Cut Hands remix 12" Azar Swan Variations, this summer.
The Dance Before The War vinyl will be released on standard black, as well as a collector's frosted clear edition, with a special process bronze:6/0 cover effect.
More release details, including track listing: http://www.stormingthebase.com/azar-swan-dance-before-the-war-vinyl-frosted-clear/
ABOUT AZAR SWAN
Formerly the core members of orchestral goth project Religious To Damn, Zohra Atash and Joshua Strawn turn their once instrumental ensemble into a sprawling electro-encased duo whose narrative is framed by noise and driven by drum machine. Industrial Pop: Two parts hard percussion and shimmering ambience, and one part majestic yet pointed vocals. The shift was sparked by a two-fold realization from Atash and Strawn who were looking to consolidate the writing process by eliminating the unnecessary weight that comes with coordinating multiple musicians, combined with a mutual revived interest in electronic music and hip-hop beats.