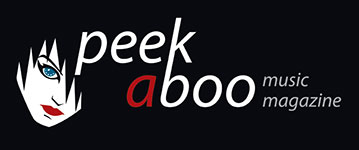 like this news item
---
---
Columbia Records will release Bruce Springsteen's 'The Ties That Bind: The River Collection' on December 4th. A comprehensive look at 'The River' era, the set contains 52 tracks on 4 CDs with a wealth of unreleased material, and 4 hours of never-before-seen video on 3 DVDs. It is comprised of the original 'The River' double album; the first official release of 'The River: Single Album;' a CD of 1979/80 studio outtakes; a two-DVD film of never-released, newly edited multi-camera footage from Springsteen's famed 1980 show in Tempe, AZ, long rumored but never-before-seen; rare tour rehearsal footage; a brand new documentary "The Ties That Bind" about 'The River;' and a coffee table book of 200 rare or previously unseen photos and memorabilia with a new essay by Mikal Gilmore.
Springsteen's fifth album, was released on October 17, 1980 as a double album and reached #1 on the U.S. Billboard 200 chart. In his notes, Gilmore calls 'The River' Springsteen's "pivotal album—[the] hinge between the ambitious commotions that had preceded it and the more succinct musical riots, and sometimes terrifying storytelling, that followed." (Two CDs, recently re-mastered).
'The River: Single Album' is the 10-track album that Springsteen recorded in 1979 as a follow up to 1978's 'Darkness On The Edge Of Town' but never released. "The songs lacked the kind of unity and conceptual intensity I liked my music to have. So we went back in the studio," he wrote in the lyrics/photo book "Songs." The early sessions marked the beginning of a prolific 18-month long journey of writing and recording. Seven of the 10 titles on 'The River: Single Album' eventually appeared on 'The River,' some with alternate lyrics and arrangements, with outtakes like "Cindy" and a rockabilly version of "You Can Look (But You Better Not Touch)" never released. Now for the first time 'The River: Single Album' will be officially available.
The fourth CD on the box set is 'The River: Outtakes,' which spans the entire 'The River' sessions in 1979 and 1980 and illustrate the depth and variety of Springsteen's work during this period. Eleven songs are rarities that have never been released before, and for the most part are completely unheard and unknown even to fans, who have long considered Springsteen's outtakes to be treasured secrets. The eleven unheard outtakes ("Record One") were mixed by Bob Clearmountain and mastered by Bob Ludwig. Eleven additional outtakes ("Record Two") are collected from the 'Tracks' box and 'Essentials' so as to put them in one place.
"The Ties That Bind" is a brand new 60-minute documentary produced and directed by Zimny that features an intimate interview with Springsteen as he reflects on the tumultuous, extended period writing and recording 'The River.' The film transitions between Springsteen telling the stories behind the music — and illustrating them with solo acoustic guitar performances -- interspersed with period concert footage and rare photos of Bruce and the band in and out of the studio.
The final video component is "Bruce Springsteen & The E Street Band: The River Tour, Tempe 1980," a new film produced from footage professionally filmed in 1980 using four cameras and recorded in multitrack audio. The film features 24 songs — 2 hours, 40 minutes — on 2 DVDs from Springsteen's November 5, 1980 concert at Arizona State University in Tempe, AZ. Widely regarded as one of Springsteen's finest performances, this intense show features early live versions of over half of 'The River' songs. Also included is 20 minutes of footage from the late September, 1980 River Tour rehearsals held in Lititz, PA, showing Springsteen and The E Street Band working through live arrangements of what was then unreleased material from the upcoming album. The film was recently edited by frequent Springsteen collaborator and Grammy and Emmy-winning filmmaker Thom Zimny, and the audio was mixed in Stereo & 5.1 surround by Bob Clearmountain from the original multitrack recordings and mastered by Bob Ludwig.
'The Ties That Bind: The River Collection' is packaged in a 10" x 12" box with a hardcover 148-page coffee table book containing 200 studio and live photographs — most of which have never been seen before — plus pages from Springsteen's notebooks, single covers, images and outtakes from the original album package, and other memorabilia documenting the album. Liner notes include a new essay from journalist Mikal Gilmore, the original Rolling Stone album review from 1980, and Springsteen's updated comments about the album from the 1998 "Songs" book.
CD 1
The River - Record One
1 The Ties That Bind
2 Sherry Darling
3 Jackson Cage
4 Two Hearts
5 Independence Day
6 Hungry Heart
7 Out In The Street
8 Crush On You
9 You Can Look (But You Better Not Touch)
10 I Wanna Marry You
11 The River
CD 2
The River - Record Two
1 Point Blank
2 Cadillac Ranch
3 I'm A Rocker
4 Fade Away
5 Stolen Car
6 Ramrod
7 The Price You Pay
8 Drive All Night
9 Wreck On The Highway
CD 3
The River: Single Album
1 The Ties That Bind
2 Cindy
3 Hungry Heart
4 Stolen Car (Vs. 1)
5 Be True
6 The River
7 You Can Look (But You Better Not Touch) (Vs. 1)
8 The Price You Pay
9 I Wanna Marry You
10 Loose End
CD 4
The River: Outtakes
Record One
1 Meet Me In The City
2 The Man Who Got Away
3 Little White Lies
4 The Time That Never Was
5 Night Fire
6 Whitetown
7 Chain Lightning
8 Party Lights
9 Paradise By The "C"
10 Stray Bullet
11 Mr. Outside
Record Two
12 Roulette
13 Restless Nights
14 Where The Bands Are
15 Dollhouse
16 Living On The Edge Of The World
17 Take 'em As They Come
18 Ricky Wants A Man Of Her Own
19 I Wanna Be With You
20 Mary Lou
21 Held Up Without A Gun
22 From Small Things (Big Things One Day Come)
DVD 1
The Ties That Bind (Documentary)
DVD 2
The River Tour, Tempe 1980
Concert – Part 1
1 Born To Run
2 Prove It All Night
3 Tenth Avenue Freeze-Out
4 Jackson Cage
5 Two Hearts
6 The Promised Land
7 Out In The Street
8 The River
9 Badlands
10 Thunder Road
11 No Money Down
12 Cadillac Ranch
13 Hungry Heart
14 Fire
15 Sherry Darling
16 I Wanna Marry You
17 Crush on You
18 Ramrod
19 You Can Look (But You Better Not Touch)
DVD 3
The River Tour, Tempe 1980
Concert – Part 2
1 Drive All Night
2 Rosalita (Come Out Tonight)
3 I'm A Rocker
4 Jungleland
5 Detroit Medley
6 Where The Bands Are (Credits)
BONUS: The River Tour Rehearsals
- Ramrod
- Cadillac Ranch
- Fire
- Crush On You
- Sherry Darling
---
In 1979 trok Springsteen de studio in met producer Jon Landau voor de opnames van zijn vijfde album als opvolger van Darkness On The Edge Of Town uit '78. Landau leverde een tijdje later het originale The River (1lp !) album af bij Columbia met daarop 10 nummers. Het werd niet gereleased want Bruce was al teruggekeerd naar de studio om extra materiaal op te nemen. Toen 'The River' uiteindelijk uitkwam op 17 oktober 1980 (35 jaar geleden) was het een dubbelalbum geworden dat recht naar de nummer 1 van de U.S. Billboard 100 schoot. Het album is een mijlpaal in de carriere van The Boss gebleken, die met een totaal van 120 miljoen stuks op de teller een van de best verkopende rockers aller tijden is.
'The Ties That Bind: The River Collection' (uit op 4 December) is een uitgebreide en verzorgde kijk op een zeer creative periode uit de carriere van Springsteen. De box bevat 52 tracks op 4 CDs waaronder een schat aan onuitgegeven audio materiaal... en voor 4 uur nooit eerder geziene beelden/video verspreid op 3 DVDs plus een fotoboek.
De set bevat de originale versie van 'The River' het dubbel album, het nooit eerder verschenen 10-track 'The River' het oorspronkelijke 1LP album uit 79, een CD met studio outtakes uit 1979/80; een concertfilm op dubbel DVD met nooit eerder verschenen, pas ge-edit multi-camera beelden Springsteen's notoire show op 5 november 1980 in Tempe, Arizona, iets waar al lang over gefluisterd werd maar nooit eerder te zien was ! Daarnaast ook zeldzame tour rehearsalbeelden, en last but not least: een geheel nieuwe en indringende *documentaire "The Ties That Bind" over het ontstaan van 'The River' (*afwisselend studio- en concertbeelden of Bruce die vertelt over de nummers en ze solo op gitaar vertolkt), en een mooi coffee table boek met 200 zeldzame en nooit geziene fotos van de River sessies met handgeschreven commentaren van Bruce, aangevuld met een essay door Mikal Gilmore.